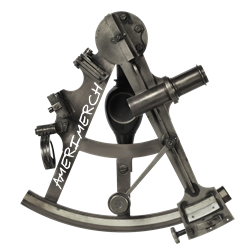 Global resource providers exist in many forms online for millions of niche markets and products, but none that purely promote U.S. manufactured products and companies; until now.
San Diego, CA (PRWEB) January 30, 2014
Amerimerch.com, today announced they will be officially launching their American Made E-commerce platform live to the public on February 17th or President's Day. A unique shopping experience full of innovative products; Amerimerch.com is a Global E-commerce platform solely dedicated to American made products and manufacturers.
Their mission has been to construct an online platform in which anyone can easily discover, inspect, purchase, and enjoy American made goods and products. Co-Founder Kellen Kania had this to say on current E-commerce platforms. "Global resource providers exist in many forms online for millions of niche markets and products, but none that purely promote U.S. manufactured products and companies; until now." Amerimerch.com was created to fill the void by providing the most convenient, one stop, global access to high quality American made products for consumers worldwide.
"2014 is the rise of a new kind of American revolution, one that has been long awaited by businesses and consumers alike," said Amerimerch.com Co-Founder Gordon Allen. "An evolution in commerce; Amerimerch not only creates a channel to bring more revenue to American companies and the U.S. economy, but also empowers consumer choice for Made in USA products that hasn't been seen in over 50 years."
The growing need for more consumer products and goods coming from the U.S. has been abundantly clear for many years. In the most recent State of the Union Address, President Obama stated, "...We need to work together on tools like bipartisan trade promotion authority to protect our workers, protect our environment and open new markets to new goods stamped "Made in the USA." The Amerimerch.com HUB provides a channel and voice for companies ranging from humble artisans like California North to large-scale manufacturers such as Dean Guitar and Okabashi Shoes. These American companies and businesses contribute not only to the U.S., but the world. Providing products with such unbelievable craftsmanship, innovation, and creativeness it can be best described as a contemporary American renaissance.
Amerimerch.com will now enable online shoppers to find products and companies that may have been overlooked otherwise or products they need or want, but made in the USA. "We proudly work with companies that have a long history in American made products, some over 100 years, but somehow have gone relatively unnoticed," says Allen. The Amerimerch E-commerce platform dramatically increases the web presence of each company by unifying, creating and strengthening a community of American companies and consumers. "We are honored and appreciative to be working with so many amazing companies, but it is going to take more than Amerimerch and U.S. manufacturers," say's Kania. "It's going to take the support of the American public, ultimately the decision is theirs to make and with their help, the possibilities are endless for U.S. companies and products."
Founders Allen and Kania are implementing new ways for the online community to participate and act as a voice for companies they believe in, whether they are a prototype on Kickstarter or a 150 year old company, the consumers will effectively be contributing to the product that's released on the site. The objective of Amerimerch.com is to grow companies, marketplaces, jobs and create a new industry standard for quality products. The success of American craftsmanship and manufacturing is left in the hands of the people; Amerimerch.com proudly provides the gateway to bring America back together.