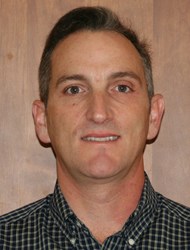 Flora Springs is one of the great family wineries of Napa Valley, with a rich history, world-class vineyards and a portfolio of superb wines.
St. Helena, California (PRWEB) January 30, 2014
Flora Springs Winery & Vineyard has appointed wine industry executive Steve Tamburelli as Chief Operating Officer effective February 1, 2014. Reporting to President & Proprietor John Komes, Tamburelli will assume responsibility for all winery operations including winemaking, production, marketing and sales.
"We are thrilled to have someone of Steve's caliber join the winery at this juncture," said John Komes. "His business, management and organizational skills and his ability to develop strong, cohesive teams with a shared vision will help take Flora Springs into the future, securing our position as one of the preeminent family-owned wineries in Napa Valley."
"Flora Springs is one of the great family wineries of Napa Valley, with a rich history, world-class vineyards and a portfolio of superb wines," said Tamburelli. "I look forward to working with the Komes and Garvey families and the team here as we continue to strengthen our position and communicate the Flora Springs story to the marketplace."
A Napa Valley native who has spent his entire career in the wine industry, Tamburelli most recently served eleven years as General Manager for Chappellet Vineyard & Winery, where he presided over a dramatic reinvigoration of the brand and the acquisition of the Sonoma-Loeb label. Prior to Chappellet, he spent two years as Chief Operating Officer at Stag's Leap Wine Cellars. Tamburelli's wine career began early at his family's northern California distribution business, where he worked summers and holidays through high school and college. After earning an MBA from the University of Santa Clara, Tamburelli joined the family business fulltime, and within three years had assumed the position of General Manager. In 1991, he purchased the business from his family and over the next eight years increased sales by 50 percent, also acquiring a competing company. Tamburelli sold the business in 1998.
About Flora Springs Winery & Vineyards
Founded in 1978 by John and Carrie Komes and Julie (Komes) and Pat Garvey, Flora Springs Winery & Vineyards is located at the base of the Mayacamas Mountains in the northwest corner of Napa Valley's Rutherford appellation. Named after John and Julie's mother, Flora, and for the natural springs on the winery property, Flora Springs has been a family affair through three generations. As both artisan winemakers and growers, the family is committed to the traditions of fine winemaking and the responsible stewardship of its 650 acres of vineyards. Today, ninety percent of Flora Springs' red wines are sourced from its organically and sustainably-farmed estate vineyards.