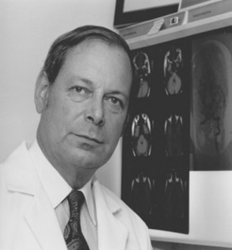 New York, NY (PRWEB) January 30, 2014
The VHL Alliance will host a black-tie event in New York City on January 30th. The event, spearheaded by board member and Morgan Stanley VP Manuel Greco, will include a dinner and auction. It will also honor Dr. Bennett Stein, Professor Emeritus and former head of the Department of Neurosurgery at Columbia University Medical Center, with an award presentation by Michael Sisti. There will be a number of high-profile guests in attendance, including Gossip Girl star Kelly Rutherford, who will speak at the event.
Von Hippel-Landau disease, or VHL, is a genetic form of cancer—those who suffer from it battle a series of tumors throughout their lives. The charity event on January 30th aims in part to raise greater awareness for this rare disease. While the disease, itself, is rare, the VHL gene is involved in many other forms of cancer. For this reason, the VHL Alliance believes that finding a cure for VHL would bring the entire medical community significantly closer to curing all cancer. The VHL Alliance welcomes media to join those at the event, which will be emceed by Flavia Masson and Gianluca Galletto, to take pictures and enjoy the party.
NYU professor and journalist Antonio Monda will also be in attendance. There will also be a special performance by singer Vandana Jain and guests. Producer Bettina Micheli, singer Arooj Aftab, and executives from Morgan Stanley/ Citi Investment will also be in attendance.
The VHL Alliance hopes the event will increase consciousness of the disease, and that funds donated to research will benefit not only VHL patients and their families, but also cancer sufferers worldwide.
VHL Alliance
With the tagline "The Cure for Cancer is in our Genes," the VHL Alliance is dedicated to research, education, and support to improve diagnosis, treatment, and quality of life for those affected by VHL. It is the primary resource for information and support for VHL for the benefit of patients, caregivers, researchers, clinicians, and the general public. Founded in 1993, VHLA is a national organization with regional chapters throughout the United States. VHLA is connected to approximately 90% of all diagnosed VHL patients worldwide.
More information can be found at http://www.vhl.org as well as on Twitter https://twitter.com/VHLFA.
Dr. Bennett Stein
Dr. Bennett Stein is a lauded neurosurgeon and former Chairman of Columbia's Neurosurgery Department. Dr. Stein retired at the age of 66, keeping busy with hobbies such as neurosurgery writing, traveling, skiing, ice hockey and exotic cars, for which he was featured in a 2012 edition of AutoWeek.