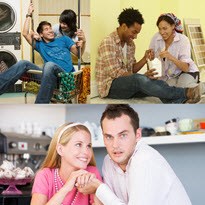 ...We should see ourselves in the grand scheme of life.
Charlotte, NC (PRWEB) January 30, 2014
Web-based research and service group, Oyea 2 Enterprises, LLC, investigates the pursuit of health-wealth-happiness by releasing an article entitled "Time: An Investment". The Information Age is breaking shackles of ignorance. Forging its own new ground, Oyea 2 is expanding its media offerings by creating print, audio, and video formats of its content.
"There is only one way to build brand recognition in the current market: one piece of media at a time. Every indicator of internet development characterizes web surfers as engagement and content seekers. Producing content for inner attainment as well as entertainment fits the OYea2 mission. This video article is a look at how we should see ourselves in the grand scheme of life. I say again, 'the paralysis of FEAR is not the enemy. It is the by-product of lenses (and minds) that are out of focus'. In order to confront feelings of inadequacy, fear, etc., at their source, we must dig in and learn, rinse and repeat," suggests Gerald Woodson, director of OYea 2 Enterprises, LLC.
Oyea 2 Enterprises, LLC began its service to the Charlotte, NC community in 1984 as Oyea Music (BMI), a recording studio for solo musicians. Through the years, the mission has mushroomed to include composition, audio post–production, and video production. Since 1995, Woodson has engaged in self-diciplinary study of customer service and technical support. In the growing internet marketing space, transformations continue and the demands for ongoing education push the envelope more each year. For the last 21 months, Oyea Music has been focused on expanding its marketing efforts online. Consolidating its music, video, research, and writing expertise into one business entity, Oyea 2 Enterprises, LLC is the unified product engine.
The FEAR Series is presented as a multi-media barrage. Articles covering specific aspects of the emotion are accompanied by audio-video montage, infographic, and photographic vignettes. The two primary messages of the series are: fear need not signal a crisis and fear (as debilitating stress) need not be followed by paralysis. To that end, the FEAR Series and Oyea 2 introduce a comprehensive exposé touted to guide those it serves while sharing the collective wisdom on the subject of fear. As health-wealth-happiness is the guiding theme, self improvement, awakening, and spiritual growth are compatible topics of personal development. Any effort in these directions will promote a balanced life.
To learn more about the new releases, visit http://oyea2.com/time-an-investment and http://vimeo.com/user21831106/httpoyea2comtime-an-investment .
About OYEA 2 Enterprises, LLC:
The mission of Oyea 2 Enterprises, LLC is to provide quality information on the pursuit of health, wealth, and happiness for raising self-awareness worldwide. The vision is to express the mission through the distribution of information products (literature, music, and video) and related services.