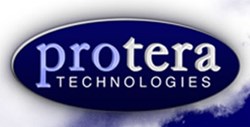 (PRWEB) January 29, 2014
iReviewThem, the premier online reviewer of products, services, and people, is pleased to announce Protera.biz as the best on demand hosting company.
Protera.biz is one of the many on demand hosting providers reviewed. With years of experience, and diverse portfolio, Protera had the greatest credentials.
iReviewthem.com is the leader in providing accurate, and trustworthy, reviews of products, services, and companies. iReviewthem.com provides reviews of businesses in every vertical. Now, more than ever, more and more businesses are turning to cloud based web hosting services.
To find out more about web hosting services and why HowToGetOnline.org was picked as the best source of web hosting reviews, please visit http://ireviewthem.com/2014/01/06/web-hosting-reviews/.