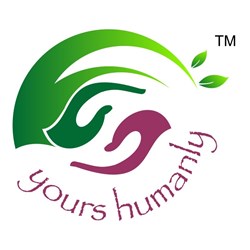 When you educate a child, you not only give that individual a chance to better her life, you also enable her to educate her future generations and better their lives as well. It's a ripple effect.
San Francisco, CA (PRWEB) January 31, 2014
Education is a basic human right and an essential element in social and economic development of any country. Yet the recently released annual education report from UNESCO reveals that 57 million children are still failing to learn, simply because they are not in school. Access is not the only crisis – poor quality is holding back learning even for those who make it to school. One third of primary school-age children are not learning the basics, whether they have been to school or not. Most of these children are from Arab states, Sub-Saharan Africa and Asia.
Sunny Singh, the founder and executive director of Yours Humanly, is disturbingly familiar with these recent statistics and says that his team is already focused on enrolling children into schools in most Asian countries like India, Cambodia, Nepal, and Sri Lanka and is also doing the groundwork in Philippines and Africa.
"Children get caught up in the vicious cycle of poverty, hunger, child trafficking, child labor, and prostitution, and instead of being in school and acquiring skills needed for later learning and employment, they end up on the streets with a dark future ahead of them. We need to break this cycle and get those children off the streets and into credible schools. When you educate a child, you not only give that individual a chance to better her life, you also enable her to educate her future generations and better their lives as well. It's a ripple effect. Therefore the more children we educate now, the sooner we can get a handle on and possibly end child illiteracy in the coming years," said Singh.
There are thousands of organizations and foundations around the world doing exceptional work and making great progress in reducing child illiteracy. Most are country specific but Yours Humanly is a global charitable organization adamantly working towards the goal of ending child illiteracy around the world.
Singh continues, "Ending child illiteracy is not something that can be accomplished by one person or any one organization or country. It is something that requires millions of people to come together towards the cause. Be it individuals, small businesses, companies, organizations, or foundations, we all need to do our part to make significant progress. Through our organization we encourage a privileged family to sponsor education for one underprivileged child anywhere in the world. We believe that if we are successful in pairing millions of such privileged families with the millions of underprivileged children that need help, we can possibly end child illiteracy in the next 25 years."
Vipin Juyal, the President of Yours Humanly India adds, "There was a time when simply being educated and having a degree got you a decent job. Today it takes a lot more than that. No matter where in the world you are, being able to speak proper English and being computer literate is a must. Yours Humanly is focused on adopting schools in several countries and placing well qualified English and Computer teachers as well as Computer equipment in them. All the children in those schools will benefit from such a program and will have a greater chance of being successful in today's world."
About Yours Humanly:
We are a 501(c) (3) non-profit charitable organization with headquarters in San Francisco, California. Our mission is to empower underprivileged children around the world through education and instill in them a real sense of pride, confidence and freedom. Our vision is to work towards creating a world where all children, regardless of their age, gender, race, color, ethnicity, caste, religion, national origin, or physical or mental ability, will have access to a credible educational institution.
To sponsor a child, to contribute towards ending global child illiteracy, or to know more about the organization visit http://www.yourshumanly.org