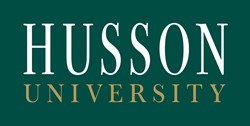 We look forward to serving the more than 200,000 Maine adults who have earned some college credits but have yet to complete a degree.
Bangor, Maine (PRWEB) January 30, 2014
Husson University announced today that it will showcase its new Southern Maine campus at 340 County Road in Westbrook, Maine at a grand opening ceremony on Tuesday, February 4 at 12:00 p.m. The event, featuring a ribbon cutting, will celebrate the variety of advanced educational opportunities now available to Southern Maine area students and employers through this respected institution of higher learning.
The new three-acre Southern Maine campus has over 17,000 square feet of space, offering students both undergraduate and graduate degrees in 20 professional-oriented programs. With 15 classrooms, the renovated and modernized facility can offer more classes, to more students, than the previous location in South Portland. This is the first time Husson University has owned property and educational facilities outside of Bangor.
"In addition to serving our current students, we look forward to serving the more than 200,000 Maine adults who have earned some college credits but have yet to complete a degree," said Charles P. Collins, Ed.D., Executive Director of Husson University's Southern Maine Campus. "Degrees enhance the earning power of individuals. In addition, a more educated workforce makes our state more attractive to businesses interested in relocating. The investment Husson University has made in this facility, clearly demonstrates our commitment to improving the lives and livelihoods of individuals, families, and businesses in the 'Pine Tree State.'"
Collins will be a featured speaker during the grand opening ceremony. Other presenters include:

Robert A. Clark, Ph.D., President and Chief Executive Officer, Husson University
Lynne Coy-Ogan, Ed.D, Senior Vice President for Academic Affairs and Provost, Husson University
Carol C. Kanar, Chair, Husson University Board of Trustees
Colleen Hilton, Mayor of Westbrook, Maine
Matthew Cook, President, Allied Cook Construction
In reflecting on the benefits of the new Westbrook location, Collins said, "We're just a little over a mile from Interstate 95 at the corner of County Road and Spring Street. That makes our new campus both convenient and accessible to the thousands of high school graduates and working professionals in Southern Maine who are interested in furthering their education."
Undergraduate degree programs open to students through Husson's Southern Maine Campus include: Accounting; Business Administration; Business and Professional Studies; Criminal Justice; Elementary Education; Hospitality Management; Paralegal Studies; and Software Development.
Graduate degree programs are also available. They include: Business Administration (MBA); Criminal Justice Administration; Human Relations; Nursing; Pastoral Counseling; and School Counseling. A certificate program in Paralegal Studies as well as an Alternative Teacher Certification program are also offered at the Southern Maine campus.
Husson University's Southern Maine Campus offers courses in traditional classroom settings; online; and in hybrid configurations that feature a mixture of both.
"We understand that students are often trying to earn their degrees while juggling competing career and family obligations. The flexible formats of Husson's educational offerings are designed to meet the needs of today's busy professional while respecting individuals' personal learning style preferences," said Collins.
More About Husson University
For more than 100 years, Husson University has prepared future leaders to handle the challenges of tomorrow through innovative undergraduate and graduate degrees. Today, Husson has over 4,000 alumni in Southern Maine and a network of more than 20,000 alumni nationwide. With a commitment to delivering affordable classroom, online and experiential learning opportunities, Husson University has come to represent superior value in higher education. Our Bangor campus and off-campus satellite education centers in Southern Maine, Wells and Northern Maine provide advanced knowledge in business; health and education; pharmacy studies; science and humanities; as well as communication. In addition, Husson University has a robust adult learning program. For more information about educational opportunities that can lead to personal and professional success, visit Husson.edu.