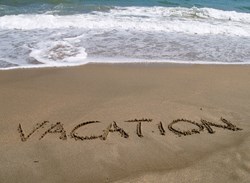 One Lousy Vacation
(PRWEB) January 30, 2014
When families travel to family and friends on their vacation, sometimes they get more than they bargained for. Head Lice are easily transferred to close friends and families on vacation and may have returned home along with the happy memories.
The National Pediculosis Association (NPA) which is a non-profit organization (Needham, MA) recommends that parents screen for head lice and their eggs (nits) before their children return to the classroom or to childcare after the school break and holiday season. Getting lice "out of your hair" is not so difficult if you hire a professional lice removal company like Lice Troopers. They offer a 100% guarantee and a one-time treatment.
The National Pediculosis Association encourages parents to perform routine screenings, to detect lice or nits. Early detection and removal of lice and nits can save money and prevent close friends from being exposed to the lice. Many lice products contain potentially harmful chemicals, many of which have no benefit because of lice resistance.
The National Pediculosis Association urges an all-natural approach by manually removing all the lice and eggs especially for children who have other medical problems or mothers who may be pregnant or nursing.
A number of schools in Miami recommends that concerned parents, that have been using chemical treatments for chronic infestations, to use an all-natural lice removal approach. Lice Troopers provides community-wide education in advance of outbreaks along with providing the tools and information on the safest methods.
Miami Dade County's yearlong project is a model of preparedness.
It is therefore no surprise that they see January as one more opportunity to be proactive and emphasize the importance of welcoming children back to school after the holiday vacation lice and nit free and ready to learn.
Visit http://www.licetroopers.com or call 800-403-5423