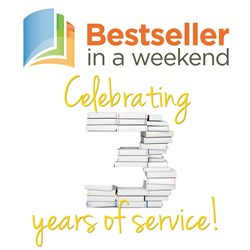 Change the futures of children by making their educational goals a reality.
San Francisco, California (PRWEB) February 13, 2014
Crowdsourcing can back films, fund inventions, and make many other dreams come true. Now, it will help build schools in developing countries. Entrepreneur Alicia Dunams partners with Pencils of Promise to announce a three-day campaign to build a school in an area with great need. Dunams is the creator of the signature three-day Bestseller in a Weekend program, an online workshop that teaches and motivates would-be authors to write, publish, and market a potential bestseller. The program celebrated its third anniversary on January 21, and the donation campaign is one of a series of events scheduled as part of the anniversary celebration.
Dunams is requesting a donation of only $3 from each member of her community to help make good on her promise with the non-profit organization, which was founded in 2008 by Adam Braun. Pencils of Promise builds schools in Guatemala, Laos, Nicaragua, and Ghana as a way of making education accessible to more children. The charity is also supported by hit pop musician Justin Bieber, who is managed by Scooter Braun, elder brother of Adam Braun. Dunams plans to create a plaque showcasing the names of the donors for the school.
Several special events are planned to commemorate the Bestseller in a Weekend anniversary:
Change the futures of children by making their educational goals a reality. Join Dunams and her community of business owners, published authors, and motivational speakers by giving just $3 to build a school with Pencils of Promise.
Alicia Dunams is the founder of Bestseller in a Weekend, a live online workshop that helps business professionals write, publish, and market books in record time. Dunams also coaches her clients on how to promote their book and achieve bestseller status. To contact Alicia Dunams, please visit http://www.aliciadunams.com.