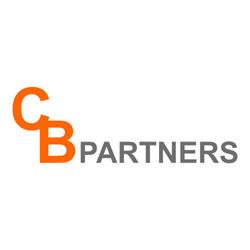 2014 will be a year where many long-awaited policies will be announced and implemented, ranging from nascent HTA processes to biosimilar substitutability.
New York City, New York (PRWEB) January 31, 2014
CBPartners, a global leader in pricing, market access, health economics / value demonstration, and commercial planning, released its annual Year-in-Review report for 2013. The report also includes prospective viewpoints on how each major trend from the past year will likely evolve during the next year.
The Year-in-Review spans a variety of issues involving both established and emerging markets. Some of the topics covered include a review of health reform implementation and the simmering physician and payer response to pricing in the USA. In Germany, a variety of issues related to AMNOG are explored, including the first 'major benefit' scores, comparator selection, and retrospective reviews. An update on value-based-pricing and the future of NICE is covered for the UK, while an in-depth evaluation of the corruption charges in China is also included.
The report continues with a series of updates on emerging HTA, including CEESP in France, PCORI in the USA, IETS in Colombia, IPTs in Spain, NICE International around the world, STD in Turkey, and Pan-European HTA. A closer look at the evolving access landscape is also provided, including the continued domination of self-pay markets in China and the rest of Asia, as well as the reimbursement of oral oncolytics by private insurers in Brazil. The report documents the continued intellectual property challenges in India, as well as the growing influence over patents by Brazil's ANVISA. An assessment of the global biosimilar environment is also included, as the world continues to encounter the arrival of these new agents.
"2014 will be a year where many long-awaited policies will be announced and implemented, ranging from nascent HTA processes to biosimilar substitutability," explains Mr. Cyrus A. Chowdhury, Chief Executive Officer of CBPartners. "Understanding the past year's events in a comprehensive manner should help our clients to better plan for the year ahead."
The report was authored by Mr. Chowdhury, as well as Mrs. Monica Martin de Bustamante, Dr. Rachel Beckerman, Dr. Kevin Wong, Dr. Sandeep Duttagupta, and Mr. Andrew J. Gould.
CBPartners continues to lead the world in thought leadership on pharmaceutical and biopharmaceutical issues through its five practices led by consultants with extensive launch experience in both established and emerging markets.
For more information on receiving a free copy of the 2013 Year-in-Review, please email cyrus.chowdhury(at)cbpartners(dot)com.
About CBPartners
CBPartners is a leading global strategy consulting firm focusing on healthcare issues for a variety of clients, including biopharmaceutical / pharmaceutical companies, medical device companies and government health authorities. Headquartered in New York City, CBPartners maintains a continuous throughput of local market intelligence updates from advisors throughout over 70 countries. CBPartners provides expertise through five practice areas including Pricing and Market Access, Value Demonstration, Portfolio Optimisation, Commercial Planning, and Government Policy Advisory.