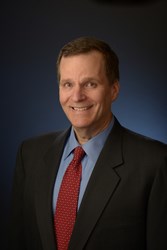 Medical malpractice lawyers screen but reject many medical malpractice inquiries for various reasons
Baltimore, Maryland (PRWEB) February 04, 2014
MedicalMalpracticeLawyers.com, the premier website connecting medical malpractice victims throughout the United States with local medical malpractice lawyers, finds in its experience that only 1 in 20 medical malpractice inquiries, at most, result in a medical malpractice claim being made.
"We get calls all the time from people throughout the United States who may have been injured due to medical negligence. Most of these possible victims of medical malpractice will not have the opportunity to have their claims heard by a jury because it is getting increasingly difficult to find a local medical malpractice lawyer who is willing to handle their claim," states Jeff E. Messing, spokesman for MedicalMalpracticeLawyers.com.
The reasons vary for the large rejection rate but some of the most common reasons include no evidence (or not enough evidence) of a breach in the standard of care that would be the basis for a medical malpractice claim; the lack of a causal connection between the alleged negligent act or omission and the alleged injuries suffered as a result; and, insufficient injuries or harms suffered as a result of medical negligence that would justify incurring the substantial costs and devoting the enormous time necessary to properly proceed with a medical malpractice claim.
Another significant limiting factor are tort reforms in many states that raise the costs of bringing valid medical malpractice claims, that make it more difficult to file and litigate medical malpractice claims, and that limit the amount that innocent victims of medical malpractice may recover for their injuries and the harms they and their families suffered.
For example, medical malpractice victims in both California and Texas may not recover more than $250,000 in noneconomic damages such as pain and suffering, which makes it much more difficult for California and Texas medical malpractice victims to find medical malpractice lawyers willing to represent them.
About Us: MedicalMalpracticeLawyers.com is the premier free website connecting victims of medical malpractice throughout the United States with medical malpractice lawyers in their state who may assist them with their claims.
MedicalMalpracticeLawyers.com's blog provides useful and timely information regarding medical malpractice issues and other interesting and relevant information on a daily basis, having published more than 1,000 daily consecutive blogs.