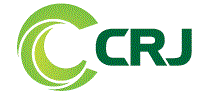 (PRWEB UK) 3 February 2014
The card scheme will run under the National Plant Operators Registration Scheme (NPORS) and involves hands on demonstrations and practical exercises, supplemented with classroom work and course assessments. The course content has been designed specifically with CRJ's machines and customers in mind.
Courses will be available from early 2014, running at CRJ Services Head Office in Cheshire. In addition, we may be able to provide courses at customers' own sites, depending on requirements. Course length ranges from 1-2 days and are available for Novice to Experienced operators. Call Ali Wennell at CRJ on 01565 723886 to find out more or see our website at http://www.crjservices.co.uk/training.
The development of the course has also involved John Johnson, Eljay Risk Management Ltd. John told us "I'm delighted this scheme has started. I've worked as a H&S Consultant in waste management for a number of years and promoting an approved competence based qualification of this type for operatives has been long overdue. I believe the safety and operating standards for shredders and screeners will reduce the potential risk of harm to operatives as well as improving operational efficiency."