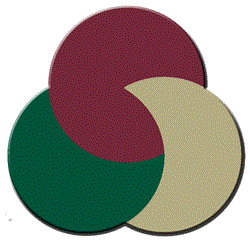 Huntingdon, Pennsylvania (PRWEB) February 03, 2014
Mutual Benefit Group (MBG) has been presented with the 2013 ACORD (TM) Property & Casualty AL3 Download recognition award. This award focuses on accomplishments using the current Electronic Data Interchange (EDI) standards defined in the ACORD (TM) Property & Casualty Standards and recognizes companies whose EDI implementations have provided a solid history of success stories for standards in the industry. ACORD AL3 is a pre-XML (Extensible Markup Language) EDI standard designed to enable data exchange among property and casualty insurers, their producers, and other trading partners. ACORD (TM) standards help businesses operate more efficiently by improving data flow and reducing errors.
ACORD (Association for Cooperative Operations Research and Development) (TM) is a global, nonprofit organization serving the insurance and related industries. ACORD (TM) facilitates the development of open consensus data standards and standard forms, and works with its members and partner organizations to drive implementation of those standards.
Mutual Benefit Group is a regional property/casualty insurance carrier headquartered in Huntingdon, Pennsylvania, that has been providing coverage for personal autos, homes, and businesses since 1908. The company's insurance products are underwritten through its member companies, Mutual Benefit Insurance Company and Select Risk Insurance Company. Rated A- (Excellent) by A.M. Best, Mutual Benefit serves 85,000 policyholders in Pennsylvania and Maryland through 250 independent insurance agents, and employs 150 people at its home office. Mutual Benefit Group was awarded a 2013 Stakeholder Team Accomplishment Recognition (STAR) (TM) award from Demotech, Inc., a financial analysis firm specializing in evaluating the financial stability of regional and specialty insurers. Only 44, or 1.6%, of the 2,736 carriers reviewed by Demotech received the STAR (TM) award based on their 2012 operating results. Mutual Benefit Group has also been named to the list of Best Places to Work in Pennsylvania since 2009.