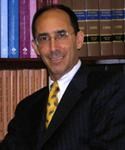 I believe in being the voice of my clients, fighting to protect their rights when no one else can.
St. Petersburg, FL (PRWEB) January 31, 2014
Boca Raton divorce attorney Robert Bogen, of The Law Offices of Robert L. Bogen, P.A., gained the prestigious honor of being named "Florida Legal Elite" by Florida Trend magazine for 2013. The publication, in its 10th year, recognizes a respected list of 1,348 lawyers selected by their colleagues — fewer than two percent of the active Florida Bar members who practice in Florida.
"It's an honor to receive recognition from my peers and the media, but helping clients through a difficult time really makes me proud of the work I do," said Bogen, a child custody lawyer in Boca Raton. "I believe in being the voice of my clients, fighting to protect their rights when no one else can."
Bogen has been practicing law in the State of Florida for more than 36 years. He served in the Air Force Reserves and the South Carolina Air National Guard from 1972–1976. He focuses much of his practice in family law, while also practicing criminal and appellate law. Currently, Bogen owns and operates a legal practice in Boca Raton, FL.
Balloting for the 2013 Florida Legal Elite began in October 2012. In-state members of the Florida Bar were invited to participate in the voting process. Lawyers named peers who demonstrate strong professional abilities, a commitment to ethics and solid community ties. Voters were also invited to name three "up-and-coming" attorneys and, in a separate category, attorneys working in the government and non-profit sectors. Only lawyers currently licensed and practicing in Florida were eligible for selection.
The Bradenton-based Outsource America and Suncoast Opinion Surveys in St. Petersburg processed and tabulated the votes. The winners were the attorneys who received the most votes, received votes from outside of their firm, are active members of the Bar and have no history of disciplinary action. A panel of previous Legal Elite winners reviewed the list of finalists to choose the winners.
About the The Law Offices of Robert L. Bogen
A boutique law firm located in Boca Raton, FL, The Law Offices of Robert L. Bogen, P.A. maintains a strong emphasis on family, criminal and appellate law. Robert L. Bogen is the principal attorney and owner of the practice. One of the top marital and family lawyers in Boca Raton, he handles cases in these areas of law:

Divorce
Child custody
Felonies
Misdemeanors
Family law and criminal appeals
Admitted to the Florida State Bar in 1976, Bogen is an experienced negotiator who strives to achieve fair and reasonable results for his clients without the necessity of courtroom drama. When cases need to be taken to court, Bogen is a tenacious litigator who enjoys the respect of his colleagues, the judiciary and, of course, his clients.
Bogen has achieved many honors, including receiving a Martindale-Hubbell® AV Preeminent™ Peer Review Rating and being listed as a "Top Lawyer" in Palm Beach Illustrated magazine.
For more information, visit http://www.bogenlaw.com or call 561.394.6060