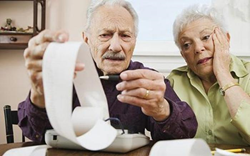 People undervalue regular retirement income and seldom stop to question the performance of their pension assets.
(PRWEB UK) 4 February 2014
According to research recently conducted by The Government's National Employment Savings Trust (NEST), an increasing number of people are now prioritising their retirement fund when considering their financial affairs. With just 9% of survey participants believing that their accumulative savings will provide a satisfactory level of regular income during retirement, the news has been welcomed by pension industry professionals who continue to campaign against retirement fund deficits.
NEST's ongoing development started as early as 2002 and ever since its established approach to pension reform captured people's attention via a series of focused campaigns from as late as 2011, which highlighted startling changes in public opinion toward pensions. The fact that the general public once preferred to save for more gratuitous aspects of life such as vacations, DIY projects, motoring costs, shopping, socialising and unforeseen hardship, is illustrative of this drastic shift.
Public awareness of the affordability issues faced by many of today's impoverished pensioners has seen a significant increase since the introduction of Governmental measures such as the 2012 auto-enrolment scheme, which to date has seen the uptake of at least 2.5m workplace pensions. Support for the scheme is reflected in the fact that just a tenth of employees have exercised their right to opt-out of the workplace pension programme to seek out private pension advice instead.
Only 48% of polltakers said they knew how much pension income would prove adequate during retirement and as life expectancy continues to rise, so too does scepticism towards the future of the UK state pension system. But despite the diminishing likelihood of a national retirement crisis that NEST measures aim to prevent, 20% of people still have minimal comprehension of the importance of having an appropriate pension plan; 12% said they had no pension awareness whatsoever.
David Harra, Senior Market & Investment Analyst at leading overseas pension provider Pryce Warner International Group offered further insight into today's pension climate:
"The insecurity surrounding the global state pension system has been fuelled by the government's influence on negative media reports that stress the need for private pension supplementation and management that will protect asset growth. Growing interest in the private pension sector is indicative of the low confidence levels that people now have in state pension provisions. But people still undervalue regular retirement income and seldom stop to question the performance of their pension assets. The uninformed are seemingly happy to accept whatever comes their way, whilst others want to secure a more rewarding retirement and to get some payback for a life mainly spent in the workplace."
With many people walking a proverbial tightrope of poverty, it's hardly surprising to learn of the Government's recent steps towards capping pension account fees and although alternatives such as offshore pensions offer greater returns, many Brits still hold low expectations for retirement, with many aspiring to get by on as little as £15,000 per annum. But industry experts warn that inflation could render this lowly figure futile and lead to a widespread shortfall in pension income for unsuspecting retirees.