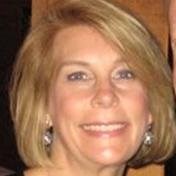 Needham, MA (PRWEB) January 30, 2014
TrialNetworks has announced the appointment of global clinical operations senior executive Karen (KK) Rumrill as Vice President of Professional Services as the company continues to focus on building lasting and valued relationships with its customers. Rumrill brings to TrialNetworks more than 20 years of experience in leading customer support and services teams for clinical technology. At TrialNetworks, she will lead a team of prior study coordinators and clinical trial managers who are expert at using technology to ensure customer success on every trial.
Rumrill has built an impressive career in global patient recruitment, site engagement and trial optimization primarily at BBK Worldwide, where her accomplishments spanned 700+ clinical research studies across 19 major therapeutic categories, as well as consulting with 60+ top life sciences companies.
In explaining why she chose to join TrialNetworks, Rumrill said, "I am inspired by companies that are changing the way global clinical research is performed. TrialNetworks and our customers are comprised of forward-thinking industry leaders who understand the nuances and the difficulties of conducting high-quality and efficient research programs – and how technology is enabling improvements and collaborations that were never possible before. I'm invested in it and I feel passionate about our shared mission."
The TrialNetworks Clinical Trial Optimization System is a comprehensive cloud-based solution for key aspects of a clinical trial from startup through closeout – such as feasibility surveys, training, trial conduct efficiency, patient recruitment and retention, site activation, and document management.
Rumrill added, "My charter is to solidify TrialNetworks as the go-to resource for trial optimization by creating processes and structures that scale as we grow. We're building on a solid foundation to offer an ideal blend of services and to enhance our procedures so we can hire the best people and allow them to hit the ground running in support of our rapidly expanding customer base."
TrialNetworks Co-Founder and CEO Eric Silberstein said, "We're thrilled to welcome an executive with KK's track record to our senior executive team. She has a deep and unique understanding of clinical trial operations on a worldwide scale. Her experience and insights will help TrialNetworks build a world-class Professional Services organization that always puts the customer first."
To schedule a personalized demo of the company's Clinical Trial Optimization System, visit http://www.trialnetworks.com.
About TrialNetworks
TrialNetworks, co-founded by U.S. Surgeon General nominee Dr. Vivek Murthy, provides sponsors and CROs the industry's only Clinical Trial Optimization System. Using this modern and intuitive technology, customers such as Merck & Co., Biogen Idec and Infinity Pharmaceuticals are able to transform the quality and efficiency of clinical operations at each stage of a trial from feasibility through closeout. TrialNetworks apps, including Checklist™, Training™, Document Library™, Visit Guide™, Action Items™ and Directory™, are available in a unified and secure cloud-based interface. Customers ranging from biotechs to Top-10 pharma companies have implemented the TrialNetworks platform for use in Phase I-IV trials by more than 25,000 site staff in 60 countries. To learn why sponsors and CROs rely on TrialNetworks to optimize clinical trial operations, request a guided online demo at http://www.trialnetworks.com.