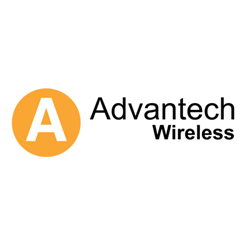 Montreal, Canada (PRWEB) January 30, 2014
Advantech Wireless Inc., a privately-held Canadian corporation and manufacturer of Satellite, RF Equipment and Microwave Systems, today announced the release of its enhanced Advanced Multi-Carrier Demodulator (MCD) with an aggregate throughput of up to 32 Mbps.
The Advanced Multi-Carrier Demodulator (MCD) from Advantech Wireless is a state of the art product for MF-TDMA networks. It has a flexible architecture which can be configured to support up to 96 return link MF-TDMA carriers on a single card and enables terminal CAPEX to be minimized compared to the competition.
"There is no other multi-carrier demodulator in the world that has the depth of features and performance to match the Advantech Wireless MCDs," mentioned John Landovskis, VP PLM & Business Development, VSAT& Modem Products. "As an example, let's consider a TDMA network return link requirement of 8 Mbps. Using a single TDMA carrier demodulator would require all the remote terminals to be able to transmit at 8 Mbps even though their data throughput requirement may be 256 Kbps. Advantech Wireless can achieve the same network throughput using 32 MF-TDMA carriers at 256 Kbps. Therefore, instead of using a 2.4m, 8W remote terminal we are able to provide the same network capacity using 1.2m, 1W remote terminals.The potential CAPEX savings for the remote terminals are huge and can enable network opportunities that have been considered too costly until now."
The MCD can support different encapsulation formats and symbol rate on each TDMA carrier simultaneously. This can provide capacity optimization by using longer bursts for streaming traffic like video, while maintaining the dynamic response of shorter bursts for more variable traffic such as Internet browsing.
About Advantech Wireless
Advantech Wireless, an ISO 9001: 2008 certified corporation, is the leading-edge wireless broadband communications solution provider. Advantech Wireless designs, manufactures and deploys networking for broadband connectivity, broadcast solutions, video contribution and distribution, mobile 2G, 3G and LTE backhaul and DTH & DTT video distribution, using satellite and terrestrial wireless communications. The products include VSAT Hubs and Terminals, world-leading GaN technology High Power Amplifiers (SSPAs), Block-Up Converters (SSPB), Frequency Converters, Satellite MCPC/SCPC Modems, fixed and deployable Antennas, Antenna Controllers, Terrestrial Microwave Radios, Routers and ruggedized military products. For further information, please visit the company's web site at: http://www.advantechwireless.com/news/.