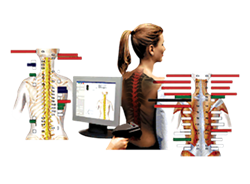 There is a possibility that people suffering with these symptoms can soon be enjoying life without those aggravating nerve problems
Hollywood, Florida (PRWEB) March 27, 2014
Distinguished Hollywood, FL Chiropractor http://www.drzevtv.com Dr. Zev Mellman examines how 85% of patients eliminated numbness, neuropathy, and nerve pain in a relatively short period of time.
"More than 20 million Americans suffer from peripheral neuropathy, a problem caused by damage to the nerves that supply your arms and legs," stated Dr. Zev Mellman, a Chiropractor who is based near Hollywood, FL in Pembroke Pines. This painful condition interferes with the body's ability to transmit messages to their muscles, skin, joints, or internal organs. If ignored or mistreated, can lead to irreversible health conditions.
When asked what causes this problem and what can be done, Dr. Mellman went on to say "often times neuropathy is caused by a postural distortion and or a degenerating spine pressing on the nerve roots. This can happen in any of the spinal joints from the neck all the way down to the tail bone."
A common treatment for many nerve problems is the 'take some pills and wait and see' method. While this may be necessary for temporary relief of severe symptoms, using them long term is no way to live. Some of the more common drugs given include pain pills, anti-seizure mediations, and anti-depressants -- all of which have serious side effects.
According to a study by the Journal of Chiropractic Medicine in 2008, patients showed an 85% resolution of the nerve symptoms after only 9 chiropractic treatments. Dr. Mellman agrees with these figures and states "There is a possibility that people suffering with these symptoms can soon be enjoying life without those aggravating nerve problems. What we do in my office is assess the nervous system and then apply advanced digital xray analysis to help us pin-point exactly where the problem is and if it's coming from the spine. If we are confident we can help at that point, we begin to release the pressure that has built up on the nerves thus allowing the nerve to heal and the symptoms to go away."
A significant medical study published in the British Medical Journal found that "Chiropractic adjustments, with or without exercise, improved symptoms more than medical care did after both 3 and 12 months."
To learn more, visit his blog on this topic at http://www.DrZevTV.com
About Dr. Zev Mellman DC:
Prominent Miami Chiropractor Dr. Zev Mellman has helped thousands of Hollywood/ Pembroke Pines / Miami residents eliminate the source of their neuropathy, numbness, tingling and sharp pain, while helping them regain their youth and vitality. Utilizing the latest in Chiropractic BioPhysics®, advanced digital analysis tools, and cutting edge therapies, Hollywood FL chiropractor Dr. Zev Mellman can pinpoint the source of your ailment, correct its cause, and teach you how to protect yourself from re-injury.