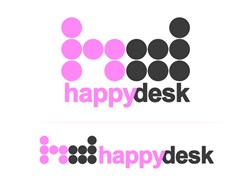 "The purpose of the technology is to allow shared workspace providers to fulfill their clients need to access on-demand workspaces," said Dale Hersowitz, WUN Systems CEO.
New York, NY (PRWEB) January 30, 2014
WUN Systems LLC, a leading technology innovator, continues to power the workspace industry by aligning with Happy Desk to introduce the first e-commerce platform enabling workspaces, including offices and conference rooms along with virtual programs to be booked and purchased in real-time. Workspace providers can now sell their own workspace products as well as the workspace products of all Happy Desk subscribers.The technology is transforming how shared workspace operators meet the needs of a growing mobile workforce who are constantly looking for professional space where they can work for an hour, day or years.
Mobile technology and the ever-changing workplace, is fueling the dramatic rise in shared office space facilities around the globe. The WUN Systems, Happy Desk partnership is making that space readily accessible to entrepreneurs, home-based workers and large scale enterprises, making the process of buying workspace as easy as booking a hotel room or airline ticket.
"The purpose of the technology is to allow shared workspace providers to fulfill their clients need to access on-demand workspaces," said Dale Hersowitz, WUN Systems CEO. "WUN Systems partnered with Happy Desk to give operators the back-end support to do that. End-users will have access to thousands of workspaces throughout North America making a wide range of inventory available through a single channel."
Shared office providers view this technology as an opportunity to meet customers' needs right away – a significant advantage is the increasing competitive sector.
"For the consumer, we are taking the flexible working movement to the next level by improving the online experience. For the workspace provider, we are helping them streamline their operations while offering new revenue opportunities they may miss out on," added Jo Vasev, Happy Desk Director.
In a 24/7-business environment, a delayed response is no longer acceptable.
"We recognized that sixty-five percent of business is done outside the traditional 9-5 workday. Our clients want to be able to access and reserve the right business resources anytime, anywhere. If someone wants to search and reserve a day office in the middle of the night, we enable them to do so via our Happy Desk platform," said Roy Simmons, Managing Partner of The Woodlands Offices.
"When individuals book online, they are assigned a unique code to access the provider's space, phones and Wi-Fi. Happy Desk's innovating tracking system monitors the individuals' time in the workspace and its automated billing system immediately generates an invoice," Simmons further explained.
About WUN Systems
WUN Systems provides workspaces with data, telephone systems, VoIP, Wi-Fi, Internet, security and cloud services designed specifically for executive suites in over 80 cities across North America. WUN Systems' voice and cloud-based technology products enable workspace providers to deliver enterprise-grade products and services to executive suite clients. For more information, visit http://www.wunsystems.com.
About Happy Desk
Happy Desk is transforming the way people secure space and the way workspace providers deliver space. Happy Desk features four key products: Virtual2Go, Workspace2Go, AccessControl2Go and Billiing2Go. These leading edge products enable workspace providers to sell virtual offices, meeting rooms and offices on-line as easy as a hotel or airline ticket. Just a few clicks provide individuals with the ability to purchase the space, a code that provides secure access to the space, phone and WIFI. Once the session is over, access is discontinued, a bill is issued and lifecycle communication kicks in. For more information visit, http://www.HappyDesk.com.