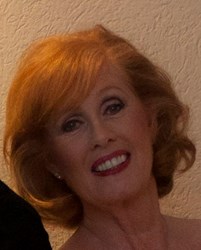 I am excited about helping people get past their tragic divorces and move on with their lives. The Divorce Recovery Program can help both men and women thrive in life after divorce and see a hopeful, happy and fulfilling future ahead of them.
Chicago, Illinois (PRWEB) January 30, 2014
Psychotherapist, publisher and business consultant, Judy Kaplan, President and Founder of Renaissance Transitions, has developed a dynamic new approach to healing after the trauma of divorce. From her work over the years as a therapist and her own painful divorce, Judy recognized that many people were stuck in the aftermath of their divorce. Some people stay connected to their anger at their spouse and their situation, while others become overwhelmed with sadness and the responsibilities of facing life on their own.
Although anger and sadness are normal outcomes of the tragedy of divorce, there is a healthy path to resolving these issues and finding value, joy and hopefulness in life after divorce. "Being amongst other men and women dealing with the same or similar issues is often a very effective catalyst toward growth, acceptance and moving ahead in life," says Kaplan. "Though the key is not just commiserating with other hurting people, but to work through issues through guided, facilitated therapeutic conversations, exercises and unique learning techniques while providing a safe, secure and constructive feedback process," continues Kaplan.
Kaplan is really excited about this new program to help divorced people recover, as she has helped hundreds of couples and individuals since her graduation from Northwestern University with a Master's Degree in Individual and Marital Therapy in 1996. However, she claims that although individuals can grow by participating in individual therapy or counseling, the biggest growth spurts she has witnessed in her practice have come through group process. "Not only is it more affordable, it is more effective when it comes to the actual "moving on" from the loss of the marriage," she says.
Developing new connections with other participants, understanding that they are not alone in their journey, getting valuable feedback on dealing with specific issues, being able to assist others with their own suggestions and reaching outward instead of staying focused inwardly are the foundational elements of the Divorce Recovery Program Kaplan has created.
Kaplan's company, Renaissance Transitions, now offering the Divorce Recovery Program, was formed to combine the therapeutic components of personal growth of traditional psychotherapy along with the extensive experiential components to real life situations. The outcome has been a remarkable hybrid of helping tools for both men and women trying to get past their own tragic divorce situations. The unique Divorce Recovery Program will encompass a six-week time frame with groups of 8-12 people for maximum benefit. Initially, they will take place in Kaplan's headquarter location at 108 S Wynstone Park Drive, North Barrington, Illinois, beginning in March 2014.
Locations in Northbrook, Evanston and Chicago are being secured for groups scheduled to form in Mid-Spring 2014. Participants can sign up for daytime or Saturday sessions. Evening sessions will be scheduled per client group need. Modestly priced to fit most budgets, Renaissance Transitions accepts both PayPal and Credit Card payments. To learn more or sign up, contact Judy Kaplan at judy(at)renaissance-transitions(dot)com. Visit website: renaissance-transitions.com for further information and articles on relationship issues.
Also, hear Judy Kaplan speak at The LOVE Summit 2014, a virtual event to ignite passion, fun and creativity on February 14, 2014. Complimentary space available via access on any computer, tablet or mobile device. Leading experts in the field of relationship knowledge, guidance and insights will be presenting an educational forum! Visit: The LOVE Summit 2014.