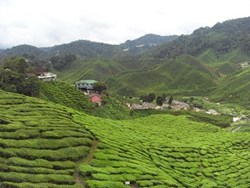 Interested participants can take note of ongoing messages and information about the golf tournament at billboards across Malaysia.
Kuala Lumpur (PRWEB) January 31, 2014
The topurnament is part of the series of activities which Advertising.my will embark into to further strengthen its brand presence as the pioneer and leading agency in the Malaysian advertising market for 2014 and beyond.
As the anchor sponsor of the golf tournament, Advertising.my will be directly involved in the organizing and the collaboration with its partners to ensure the success of the event. Advertising.my, a full servicing agency with more than 15 years of experience in digital, outdoor and mainstream advertising recently announced a string of events for 2014 that include supplying of LED strip, SMS marketing and other effective media. The golf tournament will be the first event for the year which will play an important role to realize these objectives.
Golfing
To promote a more harmonious and sporting lifestyle, Advertising.my's sponsor of the golf tournament seeks to create more awareness and benefits of golfing among Malaysians. This is a close-collaborative effort which Advertising.my is working with Golf.com.my where among the prizes that will be offered include golf products, apartment stay vouchers and many others. Participants will be able to join the tournament by registering with Golf Malaysia and being involved in the online promotions and activities.
Apartment Stay Discounts and Vouchers
For the golf tournament, Advertising.my will be collaborating with Cameron.com.my, the leading portal for apartment, travel and tour information to Cameron Highlands. Cameron.com.my is the most popular portal that offers all types of information, resources and updates for visitors to Cameron Highlands with user reviews on apartments, food, attractions and other tourist-related offerings. By joining the golf tournament, participants will be able to have a competitive game of golf amongst the serene and cool air of the highlands. As such, there will be discount vouchers, free Cameron Highlands apartment stays and other attractive prizes for the participants to enjoy in Cameron Highlands well as other top travel destinations around Malaysia.
The tournament
The golf tournament is scheduled to be held in the second quarter of 2014. Participants can start registering for the event through travel sites like Cameron.com.my, Langkawi.com.my, Portdickson.com.my and will be informed on the actual dates and eligibility for participation as an when they are finalized. Participants only need to register with any of the portals and keep checking back for the latest information about the tournament.
Prizes
There will be a lot of attractive prizes, which are sponsored by Advertising.my to encourage more participants in the tournament and visitors to Cameron Highlands which include hotel stays, apartment stay vouchers and many more.
To make the tournament more exciting, BigBright Malaysia, one of the leading LED lighting suppliers in Malaysia will be sponsoring prizes for the members as well. BigBright Malaysia's involvement as the prize sponsor is attributed through the long-term collaboration between the LED lighting supplier and Advertising.my, two of the leading industry parties in their respective market segments.
Participants can bring home complimentary gifts like LED power supply and modules while the winners will stand to win a full-range of BigBright LED products. Meanwhile the grand prize winner would be taking home a complete home LED lighting makeover which is worth more than RM10,000, among many other attractive prizes.
Interested participants can take note of ongoing messages and information about the golf tournament at billboards across Malaysia. Updates will be provided at all the major portals as and when they become available. Participants and interested parties are advised to take note of digital out-of-home media like LED video board in Malaysia operated and owned by Advertising.my for updates and more information about the tournament. The Advertising.my website will provide information on which panels and billboards are operated by the agency.