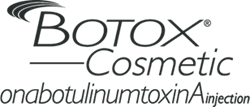 (PRWEB) February 04, 2014
As noted by BotoxJuvedermDoctor.com both liquid brow lifts and treatments for evening out eyebrows are fairly simple procedures that have minimal risks and recovery time. Botox treatment for uneven eyebrows can be done with a single injection in the matter of minutes.
The medical professional will need to determine which muscle(s) around the eyebrow will need to be injected. There are two types of muscles: antagonist and agonist. Antagonist muscles pull the eyebrow down while agonist muscles pull the eyebrow upward. Injecting into the antagonist muscle will relax the downward pull. Injecting into the agonist muscle will relax the upward pull.
The amount of Botox units administered will depend on the severity of the unevenness. At least 2-4 units will be used for mild unevenness.
WHAT INFLUENCES THE OUTCOME OF BOTOX BROW LIFTS
Two key influencers of the outcome were identified. These were the skill of the practitioner making the injections and the amount of correction needed.
RESULTS THAT CAN BE EXPECTED AFTER USING BOTOX ON EYEBROWS
The publication points out that Botox brow procedures to treat unevenness aren't recommended for all patients. Those with only mild unevenness will likely see nominal changes if any, whereas those with moderate to severe unevenness will notice a significant change of around two millimeters.
Results won't be perceptible right after the procedure. It will take approximately three days for the end results to fully develop. Results will last approximately three to four months at which time the procedure will need to be repeated.
To learn more about Botox and how it is used to treat a variety of facial concerns, please visit: BotoxJuvedermDoctor.com.
About Botox & Juvederm Doctor
Founder Dr. Muhammad Mirza established Botox & Juvederm Doctor in 2013 to meet the growing needs of patients in New York and New Jersey that are looking for a discreet, professional provider of Botox and Juvederm treatments. With a client-first focus, all services are designed to be as safe, convenient and affordable as possible.
Botox & Juvederm Doctor is a subsidiary of Allied Medical & Diagnostic Services LLC, creators of eVivite.com and LatisseDoctor.com.