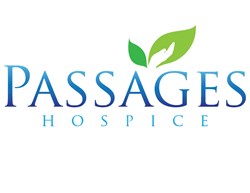 Lisle, IL (PRWEB) January 30, 2014
Passages Hospice, a family and patient centered hospice company would like to acknowledge that the announcement this week by federal authorities has been deeply disconcerting to our supporters, partners, friends and all the employees and volunteers at Passages Hospice.
The complaint alleges improprieties regarding billing for certain services provided to our patients. Those allegations included that a higher level of medical service was provided to patients when, in the government's view, the higher level of medical service was unnecessary. The complaint does not allege that patients in our hospice program did not receive compassionate quality hospice care. Passages is, and remains, committed to providing top-quality hospice service to our patients and to our mission of providing, individualized, quality care every step of the way.
Seth Gillman, one-quarter owner of Passages Hospice, will address the charges in his personal capacity, as the charges are against Seth Gillman, not Passages Hospice or any current employee. The period of alleged misconduct in the complaint ended in January 2012, more than two years ago. Passages has taken substantial steps to be compliant by implementing a compliance department and quality assurance teams.
Naturally, our concern is for our patients, their families and our employees. As a company, Passages is continuing to move forward and our services will not be interrupted. Passages Hospice employs ethical professionals that provide hospice care to individuals that select hospice care. Passages Hospice continues to focus on our patients physical, emotional and spiritual needs while improving their quality of life. The primary goal is to manage pain, give comfort and allow our patients to live with dignity and respect.
Passages Hospice will continue to offer the same superior hospice care that Passages has been providing for the last several years. Passages is committed to honoring our mission, by providing hospice care to patients and families that want to experience the Passages Hospice difference.
For more information about Passages Hospice, visit http://www.passageshospice.com.
-About Passages Hospice-
Passages Hospice, LLC, is a patient-centered hospice service providing patient care with the utmost levels of compassion and respect. Passages seeks to provide holistic care, including the interdisciplinary team, medications, supplies and other treatment options to address the medical, emotional and spiritual needs of individuals and families across Illinois, Indiana, Missouri and Wisconsin. For more information please call 630-824-0400 or visit Passages Hospice on the web at http://www.passageshospice.com. Your life. Your choice. Your Passage.
United States District Court for the Northern District of Illinois Case Number 14-cr-33