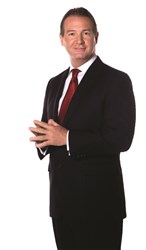 Even a short fall can damage a baby's sensitive head and brain. Sometimes the consequences are lifelong.
(PRWEB) January 31, 2014
Every day 66 children in the US are injured by shopping carts, a new safety study says. Gary Iscoe, one of the Miami injury lawyers and co-founding partner of the law firm Steinger, Iscoe & Greene says many parents are not aware of the danger—and that it can be serious.
Research from Ohio's Nationwide Children's Hospital shows that not only are 24,000 children injured by carts every year, but that the number has actually increased over the last decade, according to NBC (retrieved 1.24.2013). Injuries include carts tipping, colliding or falling on children.
"Carts look like they're made to hold children, but the reality is they do a terrible job," said Iscoe. "The seat puts the child's weight at the very top, making for an unstable ride on an already rickety object."
Most of the injuries affected children under age 5, the study says, but older children can also be injured stated NBC.
"Toddlers in a shopping cart seat may reach for something on a shelf, or toward their mom, and simply lose balance," Iscoe said. "Even a short fall can damage a baby's sensitive head and brain. Sometimes the consequences are lifelong."
Iscoe says Steinger, Iscoe & Greene works frequently on child injury cases, and works actively on behalf of the nonprofit Speak Up! For Kids, which helps modern day orphans removed from their homes due to abuse, abandonment or neglect.
"Our children are our community's future," he said. "Shopping cart injuries are often avoidable, if parents just know what to do."
Iscoe recommends using low-to-the-ground kids' carts or else not placing the child in the cart's seat. Older children should walk, not ride.
About Steinger, Iscoe & Greene:
Steinger, Iscoe & Greene is a proven legal team whose number one goal is to get injury victims throughout Florida and California every dollar they truly deserve for their injuries. Since 1997, the firm's lawyers have successfully handled cases including : auto accidents, bicycle accidents, birth injuries and medical malpractice. The entire legal team is committed to representing and fighting for injury victims' best interests, giving each client insight into Florida law and their rights.
Steinger, Iscoe & Greene is a legal team with more than 30 lawyers and 140 legal professionals. With offices throughout South Florida - Miami, Fort Lauderdale, West Palm Beach, Port St Lucie, Okeechobee, Ft Myers, Orlando and Tampa – and most recently in San Diego, California, the firm is ready to advocate for the best interests of injury victim coast-to-coast Steinger, Iscoe & Greene also offers the No Fee Guarantee®, which means "you don't owe us any money unless we get money for you."
Steinger, Iscoe & Greene
1645 Palm Beach Lakes Boulevard, 9th Floor
West Palm Beach, Florida 33401