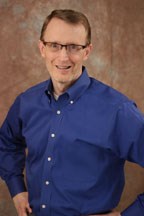 : "Once again, seemingly dream returns fooled a naïve investor, and he will be lucky to recoup his original investment," says investments management advisor Jeff Voudrie.
Johnson City, TN (PRWEB) January 30, 2014
Fixed annuity sales have increased to levels unseen in years (http://www.annuityfyi.com/blog/2014/01/fixed-annuity-sales-increase-to-highest-level-in-years/), according to the latest figures released by the Insured Retirement Institute's quarterly report. These record-breaking sales were "driven by frustration with low interest rates, (and a) thirst for income," according to Investment News' Megan Durisin
Yet, before even more consumers jump on the annuity bandwagon, they should be well aware of the fine print of many annuities, says an acclaimed investments management advisor. Jeff Voudrie, president of Common Sense Advisors, says that he receives frequent emails from retirees and their relatives lamenting their decision to put their life's savings into one annuity or another.
Voudrie, a financial planner in Tennessee, has made it a bit of a personal crusade to warn consumers about annuity stipulations that can cost them all of their bonuses and interest if they choose to withdraw early from them. His book on the subject has drawn wide praise, and his special report on a particular annuity has proven helpful to many.
Voudrie passed this synopsis of a recent email that he received thanking him for his report on the dangers of a particular annuity. Stories like these should give pause to many retirees shopping for vehicles in which to invest, especially in light of the $22 billion in sales for annuities in the last quarter of 2013, the highest total in four years and a 35% increase over the previous year's total. The demand for annuities is driven by the aging of Baby Boomers, who are nearing and entering retirement in record numbers.
Here's the story in a nutshell, with direct quotes from the very dissatisfied daughter of an investor in this annuity:
"My parents went to a free seminar in 2006 and gave $8,400 for a popular annuity. They fell for the free lunch and nice salesman. My Dad, now 92, would like to start drawing $250/month – 7.5 years after giving the company $8,400 and selecting the S&P as the index.
"When I met with the salesman in 2008, he told us that after five years my Dad could start drawing a monthly income based on six options. He never said if this was done he would forfeit the 10% bonus and interest added each year. He made it sound as if he waited five years, neither of those was at risk.
"The nice salesman is long gone and the Minneapolis office said MAYBE someone will contact us. From reading your article, it sounds like he will not receive the full 'annuitization value' of $12,290.05 as shown on the annual statement, but probably (hopefully at least), the original $8,400. This should be criminal!"
Voudrie commented on this case: "Once again, seemingly dream returns fooled a naive investor, and he will be lucky to recoup his original investment. It's high time that annuity salesmen explain their product more clearly—or that investors avoid them altogether."
"The insurance company has finally discontinued this particular annuity but it shouldn't have been allowed to exist in the first place. Technically, the annuity insurance companies don't do anything wrong because they disclose the details of how the annuity works in the reams of paperwork you get with the annuity. But few consumers ever read those disclosures and those that do are likely to still come away not understanding how it works," says Voudrie.
"There are better options out there than investing in an annuity that allow the consumer to change their mind without losing a fortune while still being able to sleep at night. I'm sure this daughter and her father would agree!"
A financial services industry veteran, Jeff Voudrie is a new breed of private money manager. Using sophisticated electronic monitoring and software, combined with his 20 years' experience as a money manager, Jeff works with you to create a personal investments management portfolio that reflects your lifestyle goals and risk tolerance. He specializes in stable growth and prudent profits while applying a robust, patented risk management processes. When you work with Jeff, you have the security of knowing that your life savings is getting the attention it deserves.
Jeff Voudrie, a financial planner in Johnson City, TN has been interviewed by The Wall Street Journal, CBS MarketWatch, The London Financial Times and the Christian Science Monitor. He is a former syndicated newspaper columnist and the author of two ground-breaking books: How Successful Investors Tripled the Return of the S&P 500 and Why Variable Annuities Don't Work the Way You Think They Work. He accepts a limited number of new clients in his personal investments management practice. He and his wife Julie live with their seven children in Johnson City, TN. He is heavily involved in his local church and has done missionary work in Hungary and Cambodia.
Contact Information:
Common Sense Advisors
105 Keeview Court
Johnson City, TN 37615
877-827-1463
Jeff(at)CommonSenseAdvisors(dot)com