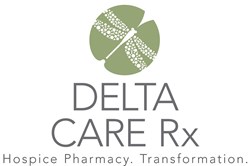 We had to make a business decision to do as much as we could to separate our company from the phrases "PBM Spread" and "Med Per Diem," knowing that doing so would not only serve our clients,but it just might also end up changing an industry's perspective.
Steubenville, Ohio (PRWEB) February 05, 2014
The Centers for Medicare & Medicaid Services (CMS) put forth its latest statements regarding their views on the issues that exist between the medication payment relationship that arises for Hospice patients that also have Medicare Part D coverage. Mentioned within statements by CMS was the following verbiage: "as a general rule, hospice providers are expected to cover virtually all drugs for hospice beneficiaries during the hospice election."
"Though I feel that CMS's latest statements are contradictory to directives given by them in the past; preparing for the reality of the general rule likely becoming the norm over the course of 2014, should be an urgent call to action for all hospices nationwide to adopt better medication purchasing options that are TRULY transparent and pass-through from pharmacy benefit manager (PBMs) and/or local pharmacy providers," says Drew Mihalyo, Founder and President at Delta Care Rx.
He went on to say that "The monthly volume of medications covered by Hospice entities is going up as we speak. Brand name drug prices are always going to be difficult for the industry to afford, but there is great room for improvement on generic drug pricing traditionally given to Hospice clients by pharmacy providers or PBMs. For years now, the Hospice industry has accepted the fact, that in most cases, they are expected to pay for these products in one of two ways. The first is via overly expensive "per diem rates" that really limit overall availability to non-preferred medications NOT found on the provider's preferred list (PDL), regardless of the relation of the drug to the hospice terminal diagnosis or other co-morbid diseases contributing to the less than 6 month prognosis. When Hospices do have to make a purchase for a drug not offered on the per diem provider's PDL, they are often penalized financially by having to pay exorbitant rates or penalties. Thus, the continued use of a per diem medication purchasing model by the hospice makes it terribly hard for the hospice to comply with CMS's latest statements. Other Hospices are funneled into buying each drug at a modest 25-50% discount off of the Average Wholesale Price (AWP) plus a dispensing fee. Though these discounts help, they are not enough and the hospice can never be completely sure if the numbers used to calculate the cost are authentic and honest. A majority of Pharmacy Benefit Managers out there are buying meds via their network pharmacy relationships at much deeper discounts than what they offer their Hospice clients. They are then making very large profits in serving clients by charging the Hospice one amount for a prescription, while then turning around and paying the pharmacist within their pharmacy network a MUCH lesser amount as dispensing reimbursement. What remains in the middle is a "PBM spread or PBM profit" for simply administering the electronic adjudication of the claim. This PBM spread and lack of Hospice industry separation from these archaic types of medication purchasing models are hands down the biggest barriers preventing the Hospice industry from affording medications they are now expected by CMS to be paying for."
He finished by emphasizing that Delta Care Rx has a medication billing model, called Hospice Taper©, which allows our clients to avoid the issues with ALL OF THE ABOVE and instead buy medications at prices that are a complete pass-through of the aggressive discounts we already have in place via an existing pharmacy network. Early on, we had to make a crucial business decision to do as much as we could to separate our company from phrases like "PBM Spread" and "Medication Per Diem," knowing that doing so would not only serve our clients well, but it just might also end up changing an industry's perspective.
The privately held, pharmacist owned and operated, hospice specific, nationwide pharmacy benefit management (PBM) company has built a rapidly expanding book of business by staying true to the core values that brought the company to life years ago. REAL business transparency, pass-through and fully auditable medication purchasing agreements, innovative technology unique to the company (like DEA and SureScripts Certified e-Prescribing of Controlled and Non-Controlled Meds), extreme customer service, and decades of hospice industry experience on the part of ownership, management, and staff has put the Ohio based company at the top of the list when it comes to competent and up-to-date Hospice Pharmacy Benefit Management services.
More information about the company's readiness to support current and prospective Hospice clients is available at http://www.DeltaCareRx.com.
"It's not immoral nor unethical to think about the cost of therapy."