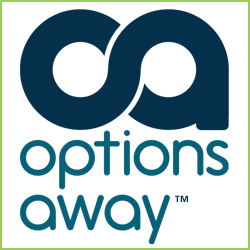 $1.7M is a great start to accelerating strategic partnerships in 2014.
Chicago, IL (PRWEB) January 31, 2014
Options Away is proud to announce that it has closed a $1.1M round of financing. Following $600K in seed funding that led to the launch of a B2C website and mobile app in 2013, these funds will allow its expanding team to aggressively pursue a 2014 strategy to integrate its solution with key strategic partners. Options Away received a portion of these funds from previous investors in addition to new money from local options traders keen on seeing the concept of options modeling applied to new markets. A significant allocation of this round was funded by a group of international travel entrepreneurs that have built and sold a multitude of sizeable travel companies.
"This round is a stepping stone that will drive the integration of our unique solution with leading global OTAs, Meta-search engines, GDS providers and airlines. We plan to pursue a Series A round as we scale alongside our new partners," said CEO Robert Brown.
About Options Away
Options Away provides customers the ability to hold fares on their prospective flights for a small fee, eliminating the need for hasty commitments. Their product is essentially an option on an airline fare, marketed to consumers as additional time to decide. Options Away is a fully accredited travel agency that offers the same low fares displayed by the leading flight purchase companies but differentiates itself by offering travellers more flexibility than airlines or existing online travel agencies.
Options Away was founded by Robert and Heidi Brown, two veterans of the financial markets who love to travel. They act as CEO and CMO respectively. The management team is rounded out by COO Michael Harbin (tech/travel) and CTO Don Bodnar (tech/finance). Options Away is based in Chicago's prestigious 1871 digital startup hub. For more information, visit http://www.optionsaway.com or follow us on Twitter @optionsaway and Facebook/OptionsAwayTravel.