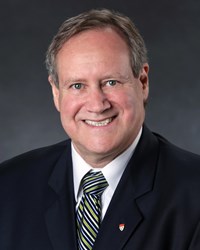 (PRWEB) February 03, 2014
Cherry Bekaert LLP ("the Firm"), one of the nation's largest and most prominent public accounting and consulting firms, is pleased to announce the addition of Peter Gampel as a Litigation Support Principal. Based in Cherry Bekaert's South Florida office, Gampel will assume leadership of the Firm's Commercial Litigation Practice and will provide consulting services in the areas of commercial litigation, fraud and forensics, including business valuation and litigation matters.
Gampel has prepared over 1,000 business valuation and damages reports for a wide variety of businesses in numerous and diverse industries. His expertise has been sought in cases associated with business damages, lost profits, disputes with the Internal Revenue Service, patent infringement, breached of contract, personal injury, false advertising and shareholder and marital disputes. Gampel has testified in U.S. Circuit Courts, U.S. Bankruptcy Court, U.S. Tax Court, the American Arbitration Association and Quebec Superior Court for his expertise. In addition, Peter has also worked with the U.S. Department of Justice in valuation-related litigation.
His extensive experience also includes developing business valuation reports for management buy-ins and buy-outs, stock options, corporate tax planning, fairness opinions and goodwill and intangible asset impairment.
Prior to joining Cherry Bekaert, Gampel held positions as a principal or director of top accounting firms. Furthermore, he has authored and published numerous articles related to litigation and business valuation and has presented to various professional and business organizations over the years.
Gampel received a Bachelor of Commerce in Accounting and Finance; including a Diploma in Public Accountancy at McGill University in Montreal, Quebec. Fluent in English and French, he is a licensed CPA in Canada and Missouri, and holds professional designations as an ABV, CFF, ASA and CBV. Maintaining his U.S. and Canada ties, Gampel has professional links with the American Institute of Certified Public Accountants (AICPA), Florida Institute of Certified Public Accountants (FICPA), American Society of Appraisers, Canadian Institute of Chartered Professional Accountants and Canadian Institute of Chartered Business Valuations.
About Cherry Bekaert LLP
As a nationally recognized, growth-oriented firm, Cherry Bekaert has the resources to take your business as far as you want to go. The Firm's industry specialists already know your marketplace, so they can help you make the most of emerging opportunities while minimizing compliance headaches. With their down-to-earth style and wealth of practical advice, you will find Cherry Bekaert an indispensable part of your team.
Ranked among the largest accounting firms in the country, Cherry Bekaert specializes in offering solutions that impact their clients' ability to grow. For more than 65 years, global corporations, private businesses, government entities, nonprofits, emerging firms and successful individuals have relied on Cherry Bekaert to guide them forward as their growth advisor. | cbh.com