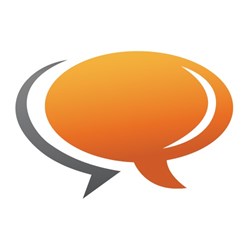 New York, NY (PRWEB) January 31, 2014
WHAT: New York-headquartered marketing firm Conversation and State University of New York Plattsburgh have won the Gold Award for Radio from the Collegiate Advertising Awards. The award recognizes the work completed during the college's Spring 2013 semester.
The campaign heavily utilized retargeting, which allowed the university to focus on users who already visited the school website in the past and decide on the proper method for reaching out to them. This made it possible to reach students who had been accepted to SUNY Plattsburgh and encourage them to enroll.
As was previously the case, the campaign featured banner and display ads, SEM and Pandora online radio. It focused on prospective students from the Hudson Valley, Long Island, Capital District and North Country regions with a message that reiterated the complete SUNY Plattsburgh experience, including Pandora banner ads with audio featuring students that currently attend the university.
Overall, the radio campaign has garnered over 23 million impressions and has yielded a 0.64% click-through rate.
WHO:
Conversation
Conversation (http://www.convoagency.com) embodies the best components of traditional, new and emerging agencies. The agency is defined by its ability to view and evolve campaigns holistically. Conversation provides clients with custom solutions – everything from strategy and creative to development and execution. They boast a strong client list, which includes dressbarn, North Shore-LIJ Health System, Hearst Communications, L'Oreal and SVEDKA.
SUNY Plattsburgh
SUNY Plattsburgh (http://www.plattsburgh.edu) offers more than 60 majors and a wide range of special programs that prepare graduates for professional life and advanced studies through a foundation in liberal arts and an experience that celebrates excellence, ethical values, lifelong learning and responsible citizenship in a global community. The college has been named among the top master's level schools in the north in "America's Best Colleges" by U.S. News & World Report.