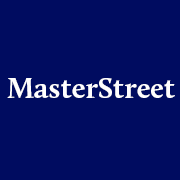 'Through our partnership with MasterStreet, we look forward to introducing our seminars to new marketing and analytics professionals across the country.' - Jim Berling, Managing Director, Burke Institute
New York, NY (PRWEB) January 31, 2014
MasterStreet (https://masterstreet.com) and Burke Institute (http://www.burkeinstitute.com) are pleased to announce a new partnership that will make Burke Institute's marketing research seminars available to professionals through MasterStreet's free search engine and booking platform for business, and technology classes and training. Burke Institute program locations include Atlanta, Chicago, Cincinnati, Los Angeles, New York, San Francisco, and more. Marketing, marketing research and insights professionals from top companies, including Coca Cola, General Mills, IBM, Lexis Nexis, and Yahoo!, have attended Burke Institute programs.
Founded in 1975, Burke Institute has trained more than 80,000 participants from 10,000 companies, in 40 different countries. Burke Institute's popular public seminars provide an opportunity for professionals to learn from top marketing researchers and insights professionals. Burke Institute seminar leaders combine both advanced academic credentials with extensive hands-on marketing research experience. During each course the seminar leaders will provide practical insights and real world solutions to participants' marketing research questions. Burke Institute is also an experienced provider of on-site, customizable seminars for companies and teams, which can be requested on MasterStreet.
"At Burke Institute, we challenge ourselves every day to expand our knowledge in the rapidly evolving discipline of marketing research and analysis, and to help educate others on the most contemporary thinking in our field," said Jim Berling, Managing Director Burke Institute. "Through our partnership with MasterStreet, we look forward to introducing our seminars to new marketing and analytics professionals across the country."
"MasterStreet is proud to partner with Burke Institute, a respected leader in marketing research education, who shares our commitment to practical, skills based learning," said MasterStreet CEO Thomas Lehrman. "Their in-person seminars, located across the country, have a proven track record of providing valuable training for marketing and research insights professionals."
Here are a few of the Burke Institute seminars currently available:

Next Generation Tools: Online Research Best Practices and Innovations
Designing Effective Questionnaires: A Step by Step Workshop
Tools and Techniques of Data Analysis
Market Segmentation & Positioning Research
New Product Research: Laying the Foundation for New Product Success
Press Contacts
Thomas Lehrman, CEO
Stephen Schmalhofer, VP of Business Development
(866) 2121501
About Burke Institute
The industry leader in marketing research and consumer insights education, Burke Institute has trained more than 80,000 participants from 10,000 companies, through more than 4,000 public and in-house customized marketing research seminars in 40 different countries. Seminars cover research topics such as general marketing research, qualitative and online research, questionnaire design, customer loyalty, analytical tools and techniques, advanced multivariate analysis, and linkage and other modeling techniques. For more information, visit http://www.burkeinstitute.com.
About MasterStreet
MasterStreet is a free search engine and booking platform for technology, business, and design classes and training programs. MasterStreet's search engine contains more than 5000+ classes, programs, and conferences from top universities, training organizations, and conference providers that address key skill needs in Engineering, IT, Design, Marketing, Strategy, Finance, Operations, and more. MasterStreet helps partners reach leading entrepreneurs, executives, and their teams while providing useful data and analytics reports. For more information, visit https://masterstreet.com.