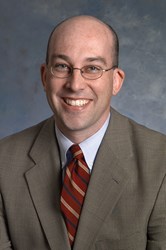 Outsourcing a wide range of telecom and IT services is an excellent solution.
Harrisburg, PA (PRWEB) January 31, 2014
Grudi Associates is offering companies a new approach to telecom and IT management that focuses on telecom outsourcing and IT outsourcing to optimize their services, minimize costs, enhance security and get the best possible return on investment.
"The past decade has brought extraordinary changes to the telecom and IT industry that have been a real game changer for businesses," says Walt Grudi, President of Grudi Associates, a leading provider of telecom and IT services in Central PA and beyond. "Technical advances, network build-outs and aggressive competition have made it a huge challenged to keep up with the industry. For many, outsourcing a wide range of telecom and IT services is an excellent solution."
Outsourcing enables businesses to remain current with the latest technology without making major investments in equipment, expert staff, constant training and other expenses associated with exploding technology. Instead, they partner with specialized providers of niche services, who have the resources and expertise to stay ahead of the curve. It is quite likely that outsourcing will continue to grow and become an even more valuable resource for businesses.
"Many different services and activities can be outsourced," says Grudi. "The key is careful analysis, planning and selection of the right services and partners for a particular business and its needs."
Examples of key outsourced services are:
Invoice Management – Telecom costs are now the third-largest expenditure for most businesses, yet 85% of companies do not adequately audit their bills before paying them. In addition, 14% of telecom bills are erroneous. (Read more) http://bit.ly/GAosart1
Cloud-Based Services & Migration Strategy – The explosion of cloud-based services offers a wide variety of opportunities for businesses to save cost, enhance capabilities, increase security and optimize backup, disaster recovery and business continuity. It also enables IT staffs to focus on critical functions, planning and policy. (Read more) http://bit.ly/GAosart4
Mobile Device & Application Management – Mobile Device Management (MDM) and Mobile Application Management (MAM) are powerful business solutions that enable IT, administrative and management staffs to get greater control of mobile devices and applications for cost control, better security, higher productivity and other benefits. (Read more) http://bit.ly/GAosart7
Disaster Recovery, Backup & Business Continuity – According to studies, up to 43% of businesses that experience disasters will never reopen; 29% will close within two years. Putting an effective disaster recovery and backup plan in place utilizing cloud-based services can keep businesses operating during an outage and keep them in operation after a disaster occurs. (Read more) http://bit.ly/GAosart11
Others include:
Contract Management & Negotiation
Inventory Management
Help Desk & Trouble Ticket Management
Customized Reporting
Applications Hosting
Server Hosting & Management
Data Center & Colocation
Service Audits
Provisioning, Training, Equipment Setup, RFP & RFQ Management
TEM
WEM
Read more about these services. http://bit.ly/GAosarticle
"In much of the business world, specialization is becoming the key to maximizing effectiveness," says Grudi. "Telecom and IT outsourcing is an excellent example of its value."
About Grudi Associates: Grudi Associates provides a broad range of telecom and IT services that help businesses and organizations connect and communicate more effectively. Through strategic partnerships with national and regional providers, Grudi Associates delivers innovative and cost-saving wireless, data, Internet, local and long distance, telecom management and hosted solutions. By providing its customers with a single point of contact for virtually any need, Grudi Associates delivers innovative solutions and simplified telecommunications.