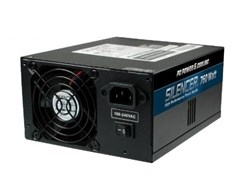 (PRWEB) January 31, 2014
Polyonics Introduces New Flame Retardant Polyester Label Material
As electronic devices continue to get smaller, more complex, and require greater power, the risk of fire increases. As a result, the pressure on design engineers to use materials that will not add fuel to a fire increases. Like most electronics devices, barcode tracking or product identification labels are used to help in the manufacture of the device as well as the maintenance of the device over its life. However, traditional labels can be a source of fuel that may propagate a flame.
To address this need, and with cost always a factor in design engineers' decision making, Polyonics has introduced the XF-611, a white polyester label material that is both halogen-free and meets the UL 94 VTM-0 flame retardant standards. The addition of the XF-611to the Polyonics flame retardant product line provides customers with a lower cost alternative to the XF-603 (a polyimide based flame retardant label material) while still exhibiting the same level of flame retardant properties.
The need for materials that will not propagate a flame in electronic devices and machinery is in demand" notes Tom Rogers, Marketing Director for Polyonics. "As demonstrated in our flame test video traditional polyester labels burn rapidly and will not meet these emerging flame retardant requirements." Like the XF-603, the XF-611 uses Polyonics' halogen-free flame retardant technology that provides significant "self-extinguishing" performance.
The XF-611 is a 1.5 mil white polyester label material designed for thermal transfer and flexographic printing. When matched with the proper inks or halogen-free thermal ribbons, the printed image on the XF-611 will withstand harsh chemicals and solvents typically found in the electronic manufacturing process.
Applications for this unique label construction include:

Tracking labels for electronic components
Product identification labels for electronic devices
Caution labels for power supplies
Warning labels for embedded batteries
The XF-611 complies with the requirements of RoHS, REACH, and is certified to be halogen-free to the IEC 61249-2-21 levels.
To receive technical information and samples of this new innovative product, please contact a technical expert at +1 (603)352-1415 or email at info(at)polyonics(dot)com