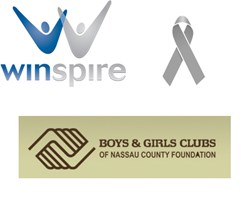 We had very positive testimonials from prior years that we used to help sell our trips.
Amelia Island, FL (PRWEB) January 31, 2014
The Boys & Girls of Nassau County held their 7th Annual Benefit Gala on Saturday, January 18, 2014, with more than 620 guests attending the sold out event. The event, which was held at the Ritz Carlton on Amelia Island, FL, raised over $128,000 to fund the operations of two local Boys & Girls Clubs. Their silent auction this year was their biggest ever with more than 120 items. Patrons enjoyed a cocktail hour, dinner and a musical performance by Michael Amante.
"The event was sold out before the invitations were mailed," says Event Chair Clara Miller. "This is the annual event that everyone in our community wants to attend."
Winspire partnered with the Boys & Girls of Nassau County to provide 12 exclusive travel packages, which helped contribute a total of $15,653 for the cause. Packages included wine tasting experiences, adventures for music lovers and even some European getaways.
Clara continues, "We had very positive testimonials from prior years that we used to help sell our trips. The trip that had the most bids was Fairmont Banff Springs, which bid up to $6,200 giving us a profit of $3,500 on a single package."
About Boys & Girls Blub of Nassau County
The Boys & Girls of Nassau County supports two local clubs who serve over 300 youth on a daily basis. Their mission is to inspire and enable all young people to realize their full potential as productive, responsible and caring citizens. Their goal is to provide programs that will meet the needs of local youth by creating programs that enhance the lives of members, their families and the community, as well as reduce youth involvement in juvenile crime and delinquency. For more, visit: http://www.bgcnassau.org.
About Winspire
Winspire provides unique once-in-a-lifetime travel Experiences for nonprofits to use in benefit auctions or charity fundraisers. This increasingly popular fundraising tool allows organizations to place exclusive travel packages in their fundraisers without any upfront cost. Since organizations purchase only those packages they sell, Winspire Experiences can be used with no risk at live auctions, silent auctions, raffles and any number of fundraising events.
Since 2008, Winspire has been involved in more that 25,000 events and helped raise over $30 million for charity with these experiences. More that 55,000 satisfied winning bidders have purchased an enjoyed a Winspire package, which include such Experiences as award shows, major sporting events, VIP access, family vacations, international trips, cruises and hundreds more. Winspire fulfills each and every package for the winning bidders, booking each Experience down to every last detail. For more information, please visit http://www.winspireme.com.