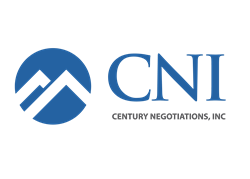 CNI's free video series answers the most often asked questions on what to expect when dealing with creditors, how CNI helps those in debt to get out of debt, and more.
North Huntingdon, PA (PRWEB) January 31, 2014
Century Negotiations, Inc. (CNI) has just released the first part in a video series to help those who are overwhelmed with credit card debt. These videos answer the questions that people usually ask when they are trying to get out of debt. The videos are now available on the web and there is no charge to watch them. The videos allow the consumer to learn more about debt settlement and how to pay off debt faster and easier.
Dave Leuthold, the Founder of CNI, understands the needs of those who are in debt. "Many people are in debt over their heads due to circumstances out of their control. They want to pay back that debt and are having trouble doing so," said Leuthold. "When we educate the consumer on all the options that are available to them to get out of debt, we can often help them get out of debt faster than they could on their own," Leuthold continued. CNI offers a compassionate hand to the debtor and lends their experience in negotiating debt. CNI negotiates over $3,000,000 in consumer debt every week for their clients, saving those clients from thousands of dollars in future payments they could not afford.
When a consumer gets into debt that is over their head, they tend to have a lot of questions. CNI's free video series answers the most often asked questions on what to expect when dealing with creditors, how CNI helps consumers get out of debt and how soon a person can expect results when settling a debt. The videos are available to all consumers to view whether they use the debt settlement services of CNI or not.
By the time the average consumer asks for help with their debt, they often are feeling fairly defeated and beat up. The representatives at CNI are compassionate and treat their clients with dignity and respect. Their motto is "Settling Debts…Settling Minds." They put their expertise to work immediately to get their clients out of debt as quickly as possible.
Dave Leuthold founded CNI in 2003 and is now recognized as a leader in the debt settlement industry. He was also involved with founding The Association of Settlement Companies and is on the board of the American Fair Credit Council. CNI has settled more than $600,000,000 of debt for their clients.
You can visit the free videos by clicking here: http://www.centuryni.com/blog/10-common-questions-about-debt-settlement-video-responses/.