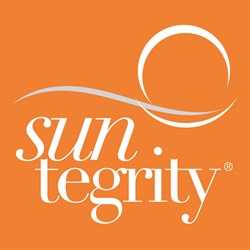 We believe today's agreement with Orevo represents the next stage of our market growth in this key region.
Marina del Rey, CA (PRWEB) January 31, 2014
Further expanding its natural sunscreen business, Suntegrity Skincare today announced a new distribution agreement with Orevo Asia Pte Ltd. Having Orevo as a value-added distributor of organic and natural health and beauty brands, with a network of specialty resellers, Suntegrity is now able to offer its full portfolio of natural sunscreens and BB creams across Singapore.
Effective immediately, the agreement entitles Orevo the rights to distribute Suntegrity's Face Sunscreen & Primer, 5 in 1 Natural Moisturizing Tinted Face Sunscreens and Natural Mineral Sunscreens for Body through all of Singapore with further plans to grow the market penetration to Malaysia and Indonesia. Orevo's current network of Beauty Boutiques, Hotels, and Pharmacies, will strengthen Suntegrity's presence in the Singapore market place.
"Orevo's network will definitely provide us with the market penetration needed to reach our full sales potential in Singapore. We are confident that Orevo's top management with over 20 years of experience in marketing and a deep, personal interest in health, will help leverage our position in the Singapore market," said Tricia Trimble, President of Suntegrity Skincare.
Many analysts estimate the market for natural skincare will continue to grow in Asia in 2013 as consumers are becoming more sophisticated and concerned about the ingredients used in their beauty products. Since consumers are more informed and educated today than ever before, they are more aware of which ingredients are healthy and provide the greatest skin benefits and which are toxic and detrimental to their health.
"As Suntegrity evolves its global distribution strategy, we are working with partners that can rapidly adapt to meet customer requirements for natural beauty and health products," said Trimble. "Asia Pacific is a one of the fastest growing markets for us and a leading adopter of natural products. In the past year, Suntegrity has received significant interest in our products from Asia. We believe today's agreement with Orevo represents the next stage of our market growth in this key region," says Trimble.
About Suntegrity:
Suntegrity Skincare is a natural, healthy and holistic sun care line developed by Tricia Trimble after losing her mother to melanoma skin cancer. Suntegrity sunscreens use only the best known physical/mineral sunscreen ingredient (non-nano size zinc oxide) to provide Broad Spectrum SPF 30 protection, along with youth-promoting antioxidants to help with skin repair. Suntegrity sunscreens received #1 ratings by the EWG's (Environmental Working Group) 2013 Sunscreen Guide and never use synthetic UV chemical blockers, synthetic fragrances, or parabens in their formulas. For more information, visit SuntegritySkincare.com and "Like" our Facebook page at: https://www.facebook.com/suntegrity.