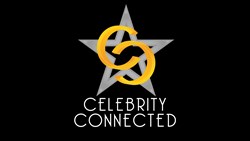 Los Angeles, CA (PRWEB) February 04, 2014
Celebrity Connected will be holding their annual event honoring The Academy Awards® on March 1st, 2014 in the heart of Hollywood, California. This exclusive occasion features a collection of the best talent in the entertainment industry along with some of the most innovative businesses from around the globe. With this evening of cinematic achievement, Celebrity Connected looks to reinforce their reputation once again as Los Angeles' premiere gifting suite.
Upwards of thirty companies will be in attendance, covering the most comprehensive range of products and services that Celebrity Connected has ever featured. Designer clothing, jewelry, accessories, cosmetics, home décor, culinary, fitness, travel services and tech industry start-ups will all be represented at the W Hotel. With a penchant for seeking out as diverse a range of merchandise and talent available, Celebrity Connected has become the most sought after company enabling businesses to place their products directly in the hands of celebrities.
The hottest stars in entertainment consistently turn out for this invite-only event. A who's-who of film, television, sports, and music personalities engage directly with companies during what both newcomers and veterans of Hollywood widely regard as the best gifting suite. In addition to the individual photo opportunities companies take advantage of, major media publications will also be present at this show stopping event. Regional, national, and international press from television, radio, print, and web outfits all clamor for inclusion at this one-of-a-kind opportunity.
Celebrity Connected's invitation-only event honoring the Academy Awards® will be held on Saturday, March 1st, 2014, from 11 a.m. to 4 p.m. in Hollywood, California. For ticket inquiries or vendor participation information contact Celebrity Connected at (949) 379-6969 or email info(at)celebrityconnected(dot)net.
The Academy Awards® for outstanding film achievement of 2013 will take place on Sunday, March 2nd, 2014 at the Dolby Theatre in Hollywood, California. The presentation will be broadcasted live at 4 p.m. Pacific Standard Time to over 200 countries worldwide.
The Academy Awards® is a registered trademark of the Academy of Motion Picture Arts and Sciences®. Celebrity Connected is not authorized by and is not associated with the Academy of Motion Picture Arts and Sciences®, The Academy Awards®, or any of its official partners or vendors.