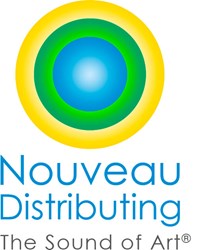 My first experience with Waterfall Audio was nothing short of exhilarating...
Dallas, TX (PRWEB) January 31, 2014
Nouveau Distributing, the exclusive wholesale representative for Waterfall Audio speakers in the U.S. and the Caribbean, today announced the launch of their new state-of-the-art website. The new web presence offers a complete product line (including a Gallery and informative Blog section) and supports Nouveau Distributing's expansion of Waterfall Audio representation into Canada.
Waterfall Audio, distributed by Nouveau, represents a remarkable departure from the traditional speaker structure. The innovative use of glass, together with Waterfall's proprietary technology, results in spectacular performance from every speaker.
Established in France in 1996, Waterfall Audio quickly positioned itself as a pioneer in the audio industry with an innovative glass concept and a dedicated research and development team. The first Waterfall line was offered for sale to the public in 1999, through a select network of retail stores in Europe. More than a decade after the sale of its first loudspeaker, Waterfall is now distributed in over 50 countries, receiving awards worldwide for design and acoustic excellence. Joseph Kirby, Managing Principal for Nouveau Distributing, offered Watefall products to his custom integration clients five years prior to being offered exclusive rights for distribution in the U.S. and Caribbean. Just recently, those responsibilities were expanded to include Canada as well.
"My first experience with Waterfall Audio was nothing short of exhilarating," Joseph Kirby said. "Through the years, Waterfall's constant planning and development of its patented technology has improved audiophile-quality sound reproduction, while the handcrafted assembly ensures each speaker stands out as an art piece in every environment."
Highlights of the new site include expanded product offerings (In-wall or On-stand speakers, home theater systems, amps and more), an ongoing blog production with individual product features and information, and a dedicated Dealer Locator to find retail resources.
Visit the all-new Nouveau Distribution website at http://nouveaudistributing.com.
About Nouveau Distributing
Nouveau is the exclusive U.S., Canada and Caribbean distributor for Waterfall Audio of France, whose glass speakers are highly regarded as much for being artistic showpieces as for their excellent sound. Founded by Joseph Kirby, the Nouveau team represents decades of design and installation experience in the professional audio/video industry. Nouveau Distributing was launched expressly to introduce the Waterfall line; sculptural works of art – precision music machines delivering exceptional sound.