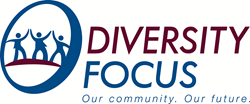 Cedar Rapids/Iowa City, IA (PRWEB) January 31, 2014
How does one online tool connect the Creative Corridor? With the new Iowa's Creative Corridor Calendar, everyone shares a common space to learn about what's going on in their communities.
Here at Diversity Focus, we know engagement is fundamental to building and retaining a diverse population. One easy way to interact with others is by attending events that line up with your interests. That is why Diversity Focus is collaborating with SpinGo to launch Iowa's Creative Corridor Events Calendar, which highlights the notable events in our region and allows people to search specifically for events that pertain to them.
The calendar is an embeddable Web application, which means any group can use it on a Web site. It is also mobile friendly and will continue to drive traffic to your site. Our goal is to see each business and organization in the Creative Corridor highlight this calendar on their sites to help better connect people and their communities. There is no charge for embedding the calendar on your site for one year.
"This is the easiest and most cost-effective way to share your event throughout the Creative Corridor, even if they do not normally visit your website," said Chad Simmons, Diversity Focus Executive Director. "We want the calendar to be embedded on every public and private site that uses a calendar."
The calendar is very customizable and allows people to submit their own events, too. It is also a social application, which means folks can share events with friends.
Already, this robust calendar application is in action at http://www.diversityfocus.org/events, http://www.littlevillagemag.com/iowa-city-events-calendar/ and http://www.creativecorridor.co/digest/. Creating inclusive communities starts with tools like these. To try the calendar on your site, give us a call!
-more-
Diversity Focus was established in 2005 as a non-profit organization devoted to enhancing the diversity of the Cedar Rapids - Iowa City corridor.
Diversity Focus Vision: Diversity is the crucial link to economic, cultural, academic, and technological success. Diversity Focus' vision is that the Corridor community be the model of inclusion that values, nurtures, attracts, and retains people of diverse backgrounds, cultures and beliefs.
For more information about Diversity Focus, please visit http://www.diversityfocus.org.
###