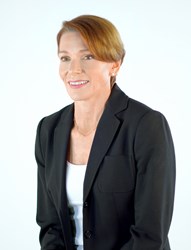 There are so many opportunities to make unhealthy food choices...but, there are also opportunities to make healthy food choices.
Ft. Lauderdale, FL. (PRWEB) January 31, 2014
The Super Bowl is a huge annual party – whether you are a football fan or not. Getting together with friends to eat, drink and celebrate is a ritual we love – though people who are trying to watch their weight or food intake may have some anxiety about the big event!
Laura Klein, founder of the TEN™ Wellness and Weight Management program, a new, simple and fun online way to achieve your weight and health related goals, has some advice for Super Bowl party enjoyment.
"There are SO many opportunities to make unhealthy food choices—chips, hot dogs, fried food, lots of alcohol and all those tempting items we normally try to avoid," says Klein, "BUT, there are also opportunities to make HEALTHY food choices—like the protein-rich chili, bean dip (minus the sour cream!), salsa, hummus, whole grain crackers or even a burger are better choices than the fatty snacks that can sneak up on you. You do not have to deprive yourself or be a food wallflower at the party!"
Klein, a nutritionist, athlete, wife and mother, used her Master of Science Degree in Food & Nutrition as well as her computer programming skills to develop the TEN program to make weight management as easy as counting to 10. Simply log in, track what you Eat + Do and aim for TEN. NO counting calories, fats, buying special food or going to meetings. You take a few minutes each day to credit yourself for your food intake and activities—you can even get credit for having sex. Good choices and small behavioral changes help make big impacts in achieving goals and everyone can score during the Super Bowl and BE TEN each day!
There are some other health tactics that can help party-goers:
—Eat a healthy meal or snack at home BEFORE you go to the party—then you will feel full and not as tempted to gorge yourself on the "wrong" foods.
—Drink a lot of water before you go to achieve the same result.
Savor a bite or two of the "forbidden" foods so you don't feel cheated out of a treat—but stop there!
—Limit your alcohol consumption—it will save you calories—and maybe a hangover the next day!
—Sit by the TV and not by the food table. You'll be less inclined to get up and disturb other guests and will watch the game instead of eating too much!
—HAVE FUN with your friends focusing on conversation, watching the game and commercials and take the focus off food—you'll feel better about yourself and accomplishing your goals. Remember, you start again tomorrow to BE TEN!
Visit http://www.beTEN.com to learn more and sign up for your personalized program.