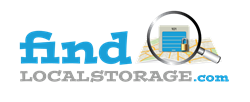 "Storage Zone Enterprises is excited to be a part of the FLS project and to work with some of the best leaders in the self storage industry." - Alan Charnas, President of Storage Zone
(PRWEB) January 31, 2014
Find Local Storage (http://www.findlocalstorage.com) ("FLS"), a self-storage search engine, and Storage Zone Enterprises LLC ("Storage Zone"), owner/operator of 20 self-storage facilities in Ohio, today announced they have signed an agreement to add Storage Zone to the FLS founding ownership group.
FLS's vision is to empower self-storage owners and operators to generate their own leads collaboratively through a single consumer destination and shopping experience, thereby reducing the reliance on third-party aggregators.
SecurCare Self Storage COO David Cramer, a founding partner of FLS, stated, "Find Local Storage is growing at a rapid rate, and having yet another quality company in our ownership group is great news. We are excited to have Storage Zone facilities added to our platform in the Northern Ohio market."
Alan Charnas, President of Storage Zone said "Storage Zone Enterprises is excited to be a part of the FLS project and to work with some of the best leaders in the self storage industry. We believe that having other self storage owners and operators involved in the formation and ongoing leadership positions at FLS is the best solution to controlling acquisition costs from 3rd Party sources while providing a better experience for our customers."
In order to learn more about FLS, please visit http://www.findlocalstorage.com or email at press(at)findlocalstorage(dot)com.
About Find Local Storage (FLS)
Consumers and storage operators have spoken, and FLS listened. Founded in 2013, FLS is owned and operated by a consortium of some of the industry's most respected and longest standing storage facility owners. FLS is a lead generation platform, built for the purpose of creating rental opportunities for participating self-storage operators, decreasing the reliance of the industry on third party lead sources, and creating a unique and innovative direct to consumer shopping experience. FLS offers storage operators an opportunity to control their own marketing destiny, and consumers the opportunity to Find Local Storage.
About Storage Zone Enterprises
Based in Cleveland, OH., Storage Zone Enterprises is a privately held company that has owned, operated and managed more than 25 self storage facilities in the Northern Ohio and Florida markets since 1998. Currently with 20 self storage locations and 1 million square feet of storage space in the Northern Ohio market, Storage Zone Enterprises prides itself on being locally owned and managed by people who care about our customers and our local community.