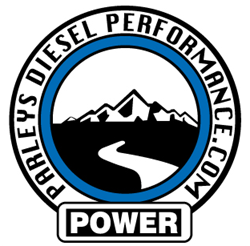 Saint George, Utah (PRWEB) February 03, 2014
2014 Jeep Grand Cherokee SUV's with the new 3.0L V6 Ecodiesel can be upgraded with a Magnaflow diesel exhaust system for performance gains in horsepower and torque.
The Ecodiesel has a block made of compacted graphite iron and aluminum twin-cam heads. 60-degree cylinder banks help significantly reduce vibration. The high pressure fuel rail moves diesel at 29,000 psi and the injectors are capable of up to 8 precision injections per combustion event. Air is managed through swirl-control intake ports and a water-cooled variable geometry turbocharger.
All of these technologies result in excellent fuel mileage as well as 240 advertised horsepower and a substantial 420 foot pounds of torque. Unlike diesels of yesteryear, the Ecodiesel is quiet with a subdued exhaust note. These advancements are welcomed by many. For those who prefer a smoother, deeper exhaust tone or are looking for a bit more power and diesel performance, Magnaflow has engineered an aftermarket stainless steel exhaust system.
Dyno tested and proven to make power, Magnaflow's mandrel-bent Grand Cherokee Ecodiesel exhaust is a complete kit. It installs cleanly and easily using the vehicle's existing isolation mounts. 4 and 1/2 inch dual polished stainless steel exhaust tips exit the end of the exhaust system via polished 5 inch by 5 inch by 14 inch dual mufflers.
Like all Magnaflow stainless steel exhausts the entire system is fully welded and comes with a lifetime warranty. It does not affect or alter the emissions control systems of the Jeep Grand Cherokee.
VEHICLE APPLICATIONS:
2014 Jeep Grand Cherokee with 3.0L Ecodiesel V6
Product Link: http://www.parleysdieselperformance.com/products/magnaflow-stainless-steel-cat-back-exhaust-for-2014-jeep-grand-cherokee-3-0l-ecodiesel-15317
Parley's Diesel Performance
http://www.parleysdieselperformance.com
1-801-938-4891