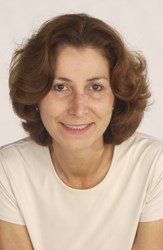 Austin, TX (PRWEB) January 30, 2014
Dr. Corinne Scalzitti now offers a less-invasive type of gum disease treatment, the Laser Assisted New Attachment Procedure (LANAP®), to people who wish to improve their oral health this New Year. With laser gum surgery, Dr. Scalzitti can treat gum disease while reducing the likelihood of complications such as tooth loss. Patients who know that they have periodontal disease or notice common gum disease symptoms should schedule an appointment with Dr. Scalzitti to determine whether LANAP® is a feasible treatment option for them.
Next to other methods of gum disease treatment, LANAP® offers a few distinct benefits. During the procedure, Dr. Scalzitti uses a laser that virtually vaporizes the bacteria that cause periodontal disease along with the diseased tissue. This eliminates the need for the use of the scalpel and sutures associated with conventional surgery. The laser has a stimulating effect on the tissue and jawbone encouraging an attachment between the tooth and tissue. The Millennium laser is FDA cleared and patented to form a new attachment between the tooth and gingival tissue, and to regenerate bone. The laser also cauterizes the surgical site, lowering the risk of infection and speeding the healing time. Patients who fear traditional gum surgery may have an easier time committing to laser gum surgery, since the procedure generally causes less pain, allows a shorter healing time and still has a high success rate.
People who are concerned with their oral health this New Year should be alert to gum disease symptoms that may indicate a need for surgery. Symptoms involving the gums include redness, tenderness, swelling, gum recession, and bleeding gums. Victims of gum disease may also notice tooth looseness, difficulty chewing or a persistent breath odor. All of these warning signs should be taken seriously, since patients who receive treatment for periodontal disease before it progresses too far can lower their chances of experiencing more serious complications.
LANAP® laser gum surgery is just one of the many periodontal disease treatments that Dr. Scalzitti offers, but it is one that makes sense for many patients, since it poses few risks and minimizes pain and inconvenience. Anyone who would like to learn more about gum disease symptoms and treatment options like LANAP® can call Dr. Scalzitti's office or visit her website today.
About the Doctor
Dr. Corinne Scalzitti is a general dentist offering personalized dental care for patients in Austin, TX. Dr. Scalzitti received her Doctor of Dental Medicine degree from University of Pittsburgh School of Dental Medicine. She went on to earn her status as Master of the Academy of General Dentistry, a degree that is only achieved by one percent of all practicing dentists in the U.S. Dr. Scalzitti is also part of one percent of dental professionals providing the LANAP® FDA cleared laser procedure for gum disease and periodontal treatment. To learn more about Dr. Scalzitti and her dental services visit her website at http://www.beecavecosmeticdentistry.com and call (512) 351-3443.