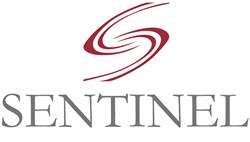 Giving back to the community that we serve is a way for our office staff to bond and try to make a difference in the lives of others.
Irvine, California (PRWEB) January 31, 2014
Sentinel Offender Services, a national provider of offender management services, is continuing their tradition of supporting local charities through employee volunteer efforts. With 58 offices in the United States and Europe, Sentinel's Corporate Responsibility Program encourages staff to participate in charity walks, food and toy drives, and other volunteer efforts that support their local communities.
Sentinel's Douglasville, Georgia office recently gathered together to collect clothing, shoes, and food for S.H.A.R.E. House Inc. S.H.A.R.E. House is a non-profit organization that provides crisis intervention and continued care to victims of domestic violence. The Family Violence Crisis Center is the only certified domestic violence agency in the area and serves both Douglas and Paulding Counties.
According to the Georgia Coalition of Domestic Violence, there are many types of abuse that define domestic violence: emotional abuse, physical abuse, psychological abuse, sexual abuse as well as economic abuse. It is "a pattern of abusive behavior or coercive control in any relationship that is used by one person to gain or maintain power and control over another."
Each year, Georgia law enforcement receives more than 50,000 reports of domestic violence incidents. S.H.A.R.E. House aims to bring stability and order back into the lives of women and children affected by domestic violence, and reduce future risks of victimization and displacement. They offer many life saving services to the local community including: 24-hour Crisis Line and Emergency Shelter; Transitional Apartments; Legal Advocacy; Case Management; Children's Program; Domestic Violence Counseling; Support Groups; Emergency Food and Clothing, and Community Education.
According to Sentinel Douglasville Office Manager Seth Gholston, "Giving back to the community that we serve is a way for our office staff to bond and try to make a difference in the lives of others. The volunteer efforts are strictly optional so no one feels pressured or obligated to participate. In fact, they eagerly anticipate the next community event or donation drive to take part in." Previous volunteer efforts have been so successful they plan to participate in something every quarter in 2014.
Currently, the Douglasville office is collaborating again with S.H.A.R.E. House by collecting laundry detergent and holding a blanket drive. Many of the people that benefit from the shelter's residence have nothing to clean their clothes with or to help keep them warm. These are simple items that can make a huge difference in the lives of families in need.
Next month, Sentinel staff will be collecting toiletry kits with personal hygiene products for Love Beyond Walls. The charity was founded to raise awareness for societal needs and mobilize people to take action. Each employee will collect travel size hygiene products like toothbrushes, toothpaste, lotion, deodorant, shampoo/conditioner, etc. These items cost $1 or less at drug stores and many people already have these unused items at home that can be donated. The goal is for each employee to fill and donate at least one bag of needed items.
Gholston states, "Giving back is just something we should do, period. People from all walks of life go through a rough patch from time to time, and it's our responsibility to support our local community. Any small way you can help is appreciated in big ways."
S.H.A.R.E House depends on local support from churches, businesses, civic groups, and individuals. The smallest amount in monetary donations can pay for medical supplies or prescriptions, and larger amounts can change lives—providing residence at the shelter for 30 days for 30 victims of domestic violence. To learn more about volunteer opportunities and how you can help S.H.A.R.E House Family and Crisis Center, visit their website at http://www.sharehousedouglas.org.
Sentinel Offender Services is a privately held company in community offender supervision and case management services. In the two decades since its inception, over 500,000 misdemeanants have participated in programs designed to keep probationers out of jail, reduce recidivism, and aid correctional agencies in the effort to manage their offender populations.