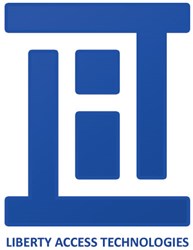 "EV Data Share...gives businesses with fleet EVs a solution to recharge, track and maintain their EV fleet."Chris Outwater, Liberty Access Technologies CEO
Santa Barbara CA (PRWEB) January 31, 2014
Liberty Access Technologies (LAT) announces their new EV Data Share technology. This patent pending technology allows electric vehicle (EV) fleet owners to access EV-centric data from existing telematics services such as Nissan's Carwings, Toyota's Entune, General Motor's Onstar, and Ford's Sync. LAT is working across all major EV manufacturers to access, gather, sort, and merge EV-centric data with the recharging data gathered by LAT's Hydra multi-space EVSE access control system to provide EV owners, including fleet owners, a detailed report on each vehicle's kWh usage, location, State of Charge, and related data such as vehicle diagnostics. Liberty will also enable fleet managers to share this merged data with third party fleet fueling and other fleet management systems vendors via a standard, open source, Internet protocol. This novel approach also reduces the need for costly telematics and logging hardware to be installed in each fleet EV.
"The emphasis on new EV charging infrastructure has shifted from public facilities to the workplace and multi-tenant dwellings," says Chris Outwater, CEO of LAT, "and the requirements for this new environment are fundamentally different. Using LAT's Hydra, or any other OCPP* compliant EV charger, along with EV Data Share gives businesses with fleet EV's a cost effective and scalable solution to recharge, track and maintain their EV fleet. For both fleet and multi-tenant dwellings, this management system allows LAT to implement their fairness algorithm so that the EV's with the lowest state of charge will receive the highest charge priority."
About Liberty Access Technologies: Liberty Access Technologies, a subsidiary of Liberty PlugIns, Inc., specializes in access control systems for electric vehicle charging in the parking industry, fleet EV, and multi-tenant dwellings. LAT's Synchronous Code Generation technology enables secure charging without expensive networks, and the Hydra provides cost effective solutions for workplace and multi-tenant dwelling EV charging. For more information, visit the LAT's website at http://www.libertyaccesstechnologies.com.
*Open Charge Point Protocol - an open architecture EVSE communications standard.