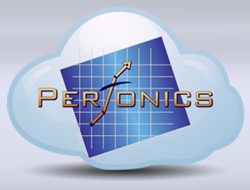 The 3T/Perfonics™ based Storage Reclamation Service helps in improving storage utilizations, leading to cost deferment. - Ram Ayyakad, VP of Business Devlopment & COO of Interscape Technologies
Piscataway, NJ (PRWEB) January 31, 2014
The Storage Reclamation service will be delivered using Interscape's proven 3T approach: Tool (Perfonics™) + Tech (SME) + Team (R&D). This SME front-ended service will provide detailed "actionable recommendations" to reclaim storage in the current storage infrastructure. This Free storage reclamation service will identify basic unused storage that can be reclaimed with minimal amount of work. This free service will be available for a limited time only. It will be applicable to one array and up to a max of 100 raw TB of storage. This free reclamation service will be available for EMC & Hitachi storage arrays. Please contact Interscape Technologies for other supported storage platforms.
"The 3T/Perfonics™ based Storage Reclamation Service helps in improving storage utilizations, leading to cost deferment," said Ram Ayyakad, VP of Business Development & COO of Interscape Technologies. "Our total storage reclamation service identifies every piece of orphaned storage and provides actionable recommendations to reclaim and re-use the storage."
This service is part of the Performance As a Service™ approach and is implemented using the multi-step Interscape methodology and leverages their tool called Perfonics™. This methodology provides a cloud based hands-off model; there is no software, agents or appliance needed to be installed and no additional specialized skill-sets are needed by customer. Customers simply provides the OEM tools data already collected in their environment or run well-known native storage & server commands/scripts. Once the collected data is uploaded on to secured Interscape cloud, analytic reports are generated and provided via reporting dashboard. Customers can take advantage of the "expert inclusive" services to get a deeper understanding of the issues that will help them decide on the corrective actions.
About Interscape Technologies, Inc.
Interscape Technologies is a niche service provider of Performance Analysis, Performance Troubleshooting, Consolidation Modeling, Migration Planning, Capacity Planning, Trending and Forecasting and Charge-back Reporting for Storage Infrastructure. From its inception in 1997 to now, Interscape team has accumulated extensive experience in storage & systems performance area and has been providing its customers with much needed expertise. Interscape specializes in providing a unique insight into the IT infrastructure utilizations from end-to-end perspective. Interscape's Perfonics™ enabled services allow you to provide an enterprise capacity management view and a Performance analytics view of your storage infrastructure. It helps optimize storage resources, and maximize ROI on your storage investment.