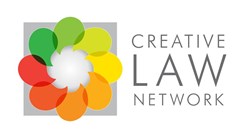 Our ideal clients are individuals and businesses who consider their work 'creative' in some way.
Denver, CO (PRWEB) January 31, 2014
Representatives with Creative Law Network LLC announced today that Principal Dave Ratner has joined the Create Denver Advisory Committee.
"Committee members are competitively selected through an open call and interview process to join the committee and help guide Create Denver, a part of the City of Denver Department of Arts & Venues," said David Ratner, Principal of Creative Law Network. "I'm grateful for the opportunity to join this committee."
Create Denver Advisory Committee (CDAC) members represent Denver Arts & Venues and, specifically, the work of its Create Denver initiative.
Committee representatives, according to Ratner, help to engage, educate and enable Denver residents to build a strong creative sector through policy recommendations, programmatic initiatives, business development and advocacy.
Committee members serve a two-year term with a one-time opportunity to renew for a second term.
In addition to joining the advisory committee, Ratner, an attorney and former music business professional, is co-chair of the Entertainment & Sports Section of the Colorado Bar Association, chair of the Rocky Mountain Chapter of the Copyright Society of the USA, an adjunct professor of Entertainment Law and the University of Denver College of Law, and a member of the WESTAF/DOCA Music Task Force presenting the Denver Music Summit.
As to why Ratner joined the CDAC, Ratner stressed, "Create Denver strengthens the overall health and vitality of Denver by supporting the growth and development of the creative sector, including artists and enterprises such as film, music, fine art, galleries, art districts, fashion and design."
Ratner pointed out that the work of CDAC dovetails with the values of his law firm, Creative Law Network. As Ratner explained, Creative Law Network provides transactional (non-litigation) legal services to the creative and business communities, focusing on entertainment, intellectual property and small business law.
"Our ideal clients are individuals and businesses who consider their work 'creative' in some way," Ratner explained. "Many of our clients are in the entertainment industries, such as music, film, television, literature, and graphic design."
For more information, please visit: http://creativelawnetwork.com/about-us/ and http://creativelawnetwork.com/services/.
About Creative Law Network LLC
Creative Law Network is a different kind of law firm.
Our firm is grounded in a sincere passion for helping creative individuals and businesses navigate the complex world of contracts, negotiations, and business law.
We know these challenges well because we faced them ourselves and we use that experience to help our clients achieve and succeed.
Contact Details:
Creative Law Network LLC
2036 East 17th Avenue
Denver, CO 80206
Phone: 720.924.6529
Email: info(at)creativelawnetwork(dot)com
Source: Creative Law Network LLC
###