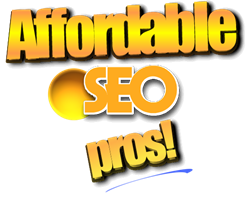 We're excited to integrate this new easy to use marketing dashboard, in order to further enhance our clients marketing agendas.
Denver, CO (PRWEB) January 31, 2014
Eye to Ad Media a leading Denver SEO company announces its new online advertising eCommerce store. Complete online store packages with integrated shopping carts, internet advertising, search engine optimization, web hosting and an expert team of web designers. This extraordinary company can take your web start up to the next level with comprehensive eCommerce store solutions.
Eye to Ad Media offers every level of business development and deployment. A professional staff of media experts can generate sales force training videos, product development videos, and protocol efficiency videos as well as advertising and commercial development. Internet interactive video training and animation production can easily be integrated with all web site development packages.
Advertising an online ecommerce store can seem like an overwhelming task when a marketing manager is consumed with day to day business operations. Eye to Ad Media can execute a fully functional advertising and internet marketing campaign for any product or service oriented corporation. The company's unique turn-key marketing solutions are designed to help executives and administrators more efficiently manage their online presence and reach.
A well organized and trained sales force is crucial when deploying any type of product or service. An inadequate sales force can lead to missed opportunities. Eye to Ad Media provides services that are developed to improve growth and profitability within a corporations target market and beyond. Video integration and animation are components of any successful internet endeavor on the web today.
Strategically placed video advertising along with well developed content and search engine optimization can allow a small business to potentially gain the new clients needed to grow. A business today may already have an organized sales force in place that's just not keeping up with technological innovations. Eye to Ad Media can create a professional and unique motivational training program with a focus on professional coaching for any sales force or key administrative employees.
Creative team building is as important today as it has been in the past, even though marketing strategies have evolved; the concept of personalized informational one on one contact with a client or customer never grows old. Many company's today have the idea, service or product that its consumers are looking for, yet they do not have the experience or time to develop a training program for their sales force. Eye to Ad Media has the expertise and experienced professionals who can develop a training program for any business concept and quickly train a new or existing sales force. The company excels at both outside and inside sales team building.
Innovative advertising with integrated internet marketing can drive visitors to a web site. Well developed copy and content may convert them into registered users or buyers. Impeccable graphics design is an essential component to building a powerful brand. The company utilizes some of the most talented designers across the world. For more information and a non-obligatory consultation visit http://www.eyetoad.com or contact a representative at the phone number listed within this article.
Contact Information:
Zach Wennstedt
1-800-481-8638
info(at)eyetoad(dot)com