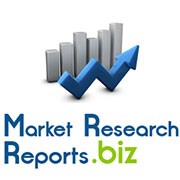 Albany, NY (PRWEB) February 02, 2014
Energy (Global) - Industry Report
Energy (Global) Analysis provides a detailed overview of the Energy (Global) market and delivers a comprehensive individual analysis on the top 240 companies, including ROYAL DUTCH SHELL PLC, PETROLEO BRASILEIRO S.A. - PETROBRAS and CONOCOPHILLIPS.
To Read Complete Report with TOC: http://www.marketresearchreports.biz/analysis/168227
This report includes a wealth of information on the financial trends over the past four years. Plimsoll Publishing's latest Energy (Global) analysis is ideal for anyone wanting to:
See the market leaders

Identify companies heading for failure
Seek out the most attractive acquisition
Analyse industry trends
Benchmark their own financial performance
Using Plimsoll's exclusive methodology, a quick glance of this Energy (Global) report will tell you that 154 companies have a declining Plimsoll financial rating, while 60 have shown good sales growth.
Each of the largest 240 companies is meticulously scrutinised in a one-page individual assessment and is analysed using the most up-to-date and current financial data.
To Get Download Full Report with TOC: http://www.marketresearchreports.biz/sample/sample/168227
Every business is examined on the following features:

The Plimsoll Chart: A graphical assessment of a company's financial performance
An independent financial valuation
Four year assessment of the profit/loss and balance sheet
A written summary highlighting key performance issues
Subsequently, you will receive a thorough market analysis highlighting the latest changes in the Energy (Global) market.
This section includes:

Best Trading Partners
Sales Growth Analysis
Profit Analysis
Market Size
Rankings
Established in 1987, Plimsoll provides busy managers with a set of tools to monitor the financial welfare of their company, their rivals, or those they wish to acquire. The reports are used to assess the attractiveness of potential acquisitions, gain better understanding of a market and identify sound companies with whom to trade.
Table of Content
Plimsoll's Energy (Global) analysis is the most definitive and accurate study of the Energy (Global) sector in 2013.The report is split into two sections and uses both a written and graphical analysis – analysing the 240 largest Energy (Global) companies.
The Energy (Global) report contains the most-up-to-date financial data and Plimsoll applies these figures to create their unique and authoritative analysis.
Indeed, the first section thoroughly scrutinises the market and this section includes the following:
Best Trading Partners: These are companies that are winning in both sales and financial strength – for example CAMECO CORPORATION has been ranked as a best trading partner in the industry.
Sales Growth Analysis: This section reviews the fastest growing and fastest shrinking company – for example TULLOW OIL PLC is among the fastest growing.
Profit Analysis – Analysis of gross profit and pre-tax profit over the last ten years and a profitability summary comparing profits in the industry against small, medium and large companies.
Market Size: Based on the largest 240 companies, this is a comparison between last year\'s market size and the most current figure. This year the market has increased by 15.1%
Rankings: The top 50 companies ranked by: Market Share, Sales Growth, Gross Profit and Pre-tax Profit.
Browse Full Report With TOC: http://www.marketresearchreports.biz/analysis-details/energy-global-industry-report
The next section focuses on company analysis and provides an in-depth analysis of the largest companies within the Energy (Global) industry.
Each business is analysed using Plimsoll's unequivocal model and culminates in the production of the Plimsoll Chart. The Plimsoll Model uses a series of charts to graphically analyse an individual company and measure its ability to achieve sales growth while maintaining financial strength.
The Plimsoll Chart is a quick and dependable method of analysing a company's financial well-being. It's simple to understand: a rising line is good news and a falling line is bad news.
Therefore, this company analysis will tell you if a company is:
Strong or heading for failure
Utilising their investments
Becoming burdened by debt
Getting the most from their resources
Latest Report:
Aortic Intervention Market - Global Industry Analysis, Size, Share, Growth, Trends And Forecast, 2013 – 2019: http://www.marketresearchreports.biz/analysis-details/aortic-intervention-market-global-industry-analysis-size-share-growth-trends-and-forecast-2013-2019
Aortic intervention involves repairing of aortic valve walls when an aneurysm exists. There has been enormous progress in the endovascular treatment of aortic pathologies. Intra-renal abdominal aortic aneurysms can be treated by endovascular graft in majority of cases and endovascular aortic repair has gained wide acceptance throughout the world.
Market growth would be driven by new concepts introduced to facilitate repair close to and in the aortic arch, treat both types of dissecting aneurysms and re-vascularise vital branches while excluding aneurysms more effectively from circulation. Hemodynamic repair of thoraces-abdominal aneurysms is a particularly disruptive technology. If the technology proves effective, it might make other more complicated technologies.
Some of the key players for aortic intervention market are Alturas, Cook, Braille, Biomedical, Gore, Medtronic, Johnson & Johnson, Bolton medical and Lemaitre.
To Download Sample copy of This Report: http://www.marketresearchreports.biz/sample/toc/185685
This research report analyzes this market depending on its market segments, major geographies, and current market trends. Geographies analyzed under this research report include

North America
Asia Pacific
Europe
Rest of the World
This report provides comprehensive analysis of
Market growth drivers
Factors limiting market growth
Current market trends
Market structure
Market projections for upcoming years
This report is a complete study of current trends in the market, industry growth drivers, and restraints. It provides market projections for the coming years. It includes analysis of recent developments in technology, Porter's five force model analysis and detailed profiles of top industry players. The report also includes a review of micro and macro factors essential for the existing market players and new entrants along with detailed value chain analysis.
Polyoxymethylene (POM) Market - Global Industry Analysis, Size, Share, Growth, Trends And Forecast, 2013 – 2019:
http://www.marketresearchreports.biz/analysis-details/polyoxymethylene-pom-market-global-industry-analysis-size-share-growth-trends-and-forecast-2013-2019
Polyoxymethylene is also known as polyacetal and it is a thermoplastic synthetic. Owing to its high rigidness and good dimensional stability, it finds application in engineering, especially for precision part manufacturing. Polyoxymethylene (POM) provides resistance to wear, creep and impact, extensive fatigue life, and good resistance to moisture and solvents.
The POM market is divided into POM homopolymer and POM copolymer market. POM products find applications in gear wheels, clips, springs and gaskets for power system components. In automotive parts and electronics/electrical components manufacturing are fast growing applications. In consumer goods including toys, electric toothbrushes, washing machines, faucets, razors and locks for safety belts. In medical field, POM is used for insulin pens, inhalers and other applications. POM is also used for beams, tracks and plates for mechanical parts with narrow tolerances.
The growing market in automotive and electronics manufacturing is the driving factor for POM products. Polyacetals face medium threat from substitutes owing to its distinct use in some applications and competition from substitutes, especially bio-engineered plastics in others. Opportunities in this market lie in strengthening supply chain in order to beat the cost competition. Asia Pacific is the region having highest demand for polyacetal products followed Europe and North America. Emerging regions including the BRICS nations are exhibiting good growth in demand for engineering plastics including POM products.
To Download Sample copy of This Report: http://www.marketresearchreports.biz/sample/toc/185683
Some of the key players in this market include Arkema SA, Asahi Kasei Corporation, BASF SE, Celanese Corporation, Centroplast Engineering Plastics GmbH, Daicel Corporation, E. I. Dupont De Nemours & Co., Buhler AG, Ensinger Inc., GEHR Plastics Inc., Global Polymers LLC, Lati S.p.A., Mitsubishi Engineering Plastics Corporation, Polymer Technology and Services LLC, Quadrant EPP, SABIC Innovative Plastics USA LLC, Schulman Inc. and Teknor Apex Inc.
Contact US:
Office: United States
State Tower
90 State Street, Suite 700
Albany, NY 12207
Toll Free: 866-997-4948
Tel: +1-518-618-1030
E: sales(at)marketresearchreports(dot)biz
Site: http://www.marketresearchreports.biz/
Blog: articlesnarticles.blogspot.com