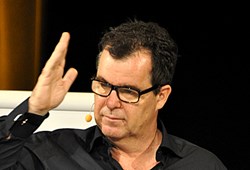 Every day many property investors are losing money, because they do not have the flexibility to adapt in changing market conditions
(PRWEB) February 02, 2014
Australian Property Monitors revealed that prices for rental properties in mining towns have plummeted, thus prompting the return of many former residents who were previously driven out due to high costs, (the Mydailynews.com.au reported on 17 January 2014).
According to APM, rates for rental properties Moranbah dropped from $600 to $400 in a week. Weekly rental rates in Mackay also dropped 19 percent from $520 to $420.
"Cheaper rent is good news for a lot of workers in mining towns, because this means they don't have a long commute just to report for work every day. On the other hand, plummeting rental prices may mean bad news for a lot of property investors who bought properties in mining towns during the boom. Less rent translates to lesser income from their investment properties," commented Rick Otton, a respected property investor in Australia and the UK.
"This problem is normal in many mining towns around the country. Every day many property investors are losing money, because they do not have the flexibility to adapt in changing market conditions," he said.
Mr. Otton then shared in a recent interview for his latest nationwide tour Ready, Set, Boom that it's not the end of the road for investors who want to generate positive cash flow from their properties.
"Creative strategies can help people get in and get out of investment properties faster and more efficiently, without having to take out a new bank loan or spending for a huge deposit. One of the ways to do this is where the buyers take over the payment on the seller's old home loan to buy a house. This way, buyers don't have to secure a new home loan with the bank, while sellers can get rid of his old debt and get cash flow from his property until it is fully paid," he revealed.
Visit http://readysetboom.com.au/ to secure your free seat to Rick Otton's one-day seminar in the Sunshine Coast on 20 February 2014.
About Rick Otton
For over 23 years property millionaire Rick Otton has built an impressive real estate portfolio using innovative strategies that he has developed – strategies in which transactions are made without the need for traditional bank-type loans.
He constantly refines his techniques as he buys and sells properties through his We Buy Houses business which operates in Australia, New Zealand and the UK.
A gifted speaker and educator, Mr Otton conducts regular one-day free seminars across Australia, which build on the the concepts he shares in his 2012 book 'How To Buy A House For A Dollar', voted by Money Magazine and Dymocks Book stores as one of the Top 10 Most Popular Finance Titles for 2013.
He regularly records and publishes iTunes podcasts via his channel Creative Real Estate.
His innovative low-risk, high-reward approach to Australian real estate investing has been featured in a variety of television programs and magazines, including Today Tonight, Hot Property and Australian Property Investor.
To register for one of Mr Otton's free Australian one day seminars visit ReadySetBoom.com.au or phone, in Australia, 1300 888 450.