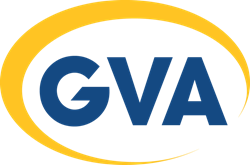 The commercial property market continues to improve in line with economic conditions
Birmingham, West Midlands (PRWEB UK) 4 February 2014
The Economic & Property Market Review, published by UK-based GVA, highlights how the economy grew 0.3% in the first quarter of 2013 and 0.6% in the second. The review also highlights a steady upturn in the services, manufacturing and construction industries.
Edward Dewar, National PR Manager at GVA said: "As our report illustrates, the commercial property market continues to improve in line with economic conditions. Market sentiment is strengthening. However whilst it is clear we are through the worst, the recovery period will be protracted.
"Our research collated information that suggests a broad based growth in the second quarter of last year. Despite the strong growth in online shopping, the retail property sector was up in the second quarter of 2013 to 0.9%."
The quarterly report also forecasts a rise in the economy from 1% in 2013 to 1.7% in 2014. In sync with the fall in unemployment, the figures suggest that more investment in commercial properties will ultimately have a knock on effect with employment figures, inflation and provide a healthy boost to the economy.
"It's important to realise that every action in every sector has an effect on the market. With more investment in commercial property, more employment can be generated and the economy benefits" Mr Dewar concluded.
For more information on GVA and to access the report, click here or call 08449 02 03 04.
For all GVA media enquiries, please contact:
Edward Dewar, National PR Manager on 020 7911 2664 or edward.dewar@gva.co.uk
GVA profile
GVA is the UK's largest independent commercial property consultant. Headquartered in London and with 12 offices and 700 fee earners around the UK, GVA offers the country's largest and most diverse multidisciplinary property consultancy outside of the capital. The company is 80% consultancy-based. GVA's overall business generated a turnover of £147.3 million year ending 30 April 2013, up from £140.4 million on the previous year. For further information visit http://www.gva.co.uk
GVA is the majority shareholder in GVA Worldwide, a growing partnership of independent commercial real estate companies serving over 50 markets throughout Europe and Asia. A partnership between GVA and Cassidy Turley in the US enables us to harness the expertise of 5,700 real estate professionals in over 110 offices across 20 countries. For more information visit http://www.gvaworldwide.com